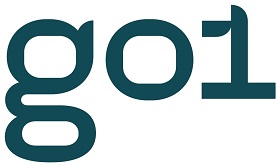 Brisbane based online platform for training corporate employees and one of our portfolio startups, Go1 gets $1B valuation while going through Series D. The round that added another $200M in the total funding amount of Go1 was led by Salesforce Ventures, SoftBank Vision Fund and AirTree Ventures with help from M12 (Microsoft's Venture Fund), TEN13, SEEK, Larsen Ventures, Madrona Venture Group, Y Combinator, Blue Cloud Ventures and Scott Shleifer & John Curtius from Tiger Global Management.
Graduated from Y Combinator in 2015 and co-founded in 2017 by Andrew Barnes, Chris Eigeland, Chris Hood and Vu Tran, Go1 platform now offers 100,000+ courses from Coursera, edX, Microsoft, Harvard and Blinkist to help companies upskill their employees.
Go1 offers flexible options to businesses. If a business is already using a learning management system (LMS), they can use Go1 Content Hub (a digital library of learning material contributed by 200+ providers) which support many integration options otherwise they can use Go1 Platform and start learning quickly.
Barnes added that the funding will be used to expand further in existing markets. Based out of Brisbane, Australia, Go1 has offices in London, the U.S., Singapore and Malaysia, so it wants to go deeper into Europe more broadly and into more of Asia Pacific, he said. Go1 will also continue expanding its suite of services in the wider areas of learning and development training, he added.
Incubated at Y Combinator and based out of Brisbane, Australia, the company currently works with some 3.5 million users and more than 1,600 enterprises globally, with companies like Microsoft, TikTok, the University of Oxford, Suzuki, Asahi and Thrifty, as well as many smaller businesses, among its customers. On average, an individual, when actively engaging on Go1, spends between two and six hours per month using the platform, and Barnes told me that its user base has grown by more than 300% in the last year.
Somewhat akin to a streaming service like Spotify, Go1 acts not just as a distributor/aggregator to access that content, but as a channel for those providers, which receive royalties based on how much their content is consumed. (And individual rights holders can also negotiate how some or all of their content is accessed, in the event that they have paywalls that they do not want to break down in specific areas.)
The Spotify analogy goes beyond the company's business model: Barnes pointed out that it too calls its curated bundles — which it creates itself, or lets customers create themselves — "playlists."
"We started the business six years ago because no one else was doing this, yet there was such a desire to bring together that diversity of content and make it easily available," he said.
Borrowing another media comparison, Barnes notes that he sees Go1 as occupying the "Netflix" button on a remote: regardless of the manufacturer or pay-TV provider, you still have a way to get your Netflix fix; and so, too, is the hope for Go1 in corporate learning and development training.
Here is the brief financial history of Go1:
According to Crunchbase, the total funding amount of Go1 now stands at $283.7M.
Please read full story at TechCrunch.