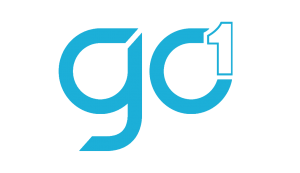 Graduated from YCombinator Summer 2015 batch, a Brisbane based online learning platform – GO1 has raised $10M Series A funding. The funding round was led by SEEK, with participation from Our Innovation Fund.
The basic GO1 platform is free for everyone. Individuals or companies can upload content & create online courses for their customers or staff members and can also manage assessments with sophisticated reports. Not just that, courses can also be hosted on custom domain or a free sub-domain at go1.com. However, special enterprise and support features can be unlocked at $2 per user. Businesses can also go for Premium plans where they can access 1000+ most popular off the shelf courses offered by GO1.
With offices in United States, Australia, United Kingdom, South Africa, Vietnam and Malaysia, GO1 continues to expand its services and operations globally.
The startup reports it now hosts more than 500,000 courses and learning resources, with more than 22 million users across clients including Cricket Australia and Adshel having access to its content. The funding will go towards expanding GO1 into new markets.
With Seek a customer of the startup, the investment follows the companies earlier this year partnering to integrate GO1 courses into Seek's jobs platform.
This integration sees a job seeker presented with relevant courses from GO1 while going through the job search process; if a role requires a particular educational or training requirement, such as first aid skills for example, a corresponding GO1 course will surface.
Andrew Barnes, cofounder and CEO of GO1, said the funding from Seek is an exciting development for the team, its investors, and training partners.
"Seek is one of Australia's first unicorns and a stellar success story of a local company having global success. We're looking forward to deepening our involvement between Seej and GO1.com and look forward to increasing our presence in new markets around the world," he said.
Ronnie Fink, Seek's Corporate Development Director, said there are a number of synergies between the two businesses.
"Education and training that helps people up-skill and re-skill to obtain and maintain meaningful employment is increasingly important for people. GO1.com is increasing the accessibility and ease in which people and businesses can access such education and training," he said.
Please read the full story at Startup Daily.