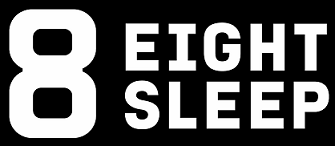 Starting as a smart bed cover under the name of Luna and now evolving into a sleep fitness company offering smart beds and accessories for healthy sleep, Eight Sleep (formerly known as Eight and one of our portfolio startups) has also went through a Series C round and raised $40M of funding. Eight Sleep raised $5M and $14M in Series A & B respectively and collectively with recent Series C, Eight Sleep's total funding amount has reached $70.1M.
The funding round was led by Founders Fund in participation with old investors: Khosla Ventures, Craft Ventures, 8VC, Y Combinator and Kevin Hartz. Moreover, Ryan Petersen has also joined as a new investor in this round.
With the additional $40 million, the company plans to invest heavily in scientific research and development as well as workforce and retail growth. They plan to launch a scientific trial with Stanford University focused on the effects of temperature regulation on sleep using Eight Sleep products, and are currently conducting studies with Mount Sinai and UCSF. They aim to double their team of 50—bringing their New York-based workforce to 100—as soon as possible. Though the company operates largely direct-to-consumer, they're bringing the slumber party to a showroom at San Fransisco's B8ta, building on the success of their exhibition space at New York's Showfields and foreshadowing their larger retail strategy.
The company currently sells tech-enabled mattresses, pillows, blue-light filtering glasses and bed frames. Their signature product "the Pod" starts at $2,295, a competitive price for a premium mattress, features a heating and cooling system, and is compatible with the Eight Sleep app, which workshops sleep success through analytical reporting, exercises and more. Zatarain says that 84% of Eight Sleep's customers who sleep cool on the Pod report improved sleep. And Pod fans apparently include some of the top names in performance: 12-time Olympic medalist Ryan Lochte, Cleveland Browns wide receiver Jarvis Landry and supermodel Coco Rocha.
For lead investor Trae Stephens, a partner at Founders Fund, the reason to invest in Eight Sleep (and join the board of directors), was the major improvement in his sleep with an Eight Sleep Pod. "Rather than fixing economics of mattress industry, Eight Sleep is actually thinking of sleep as a fitness category–something that can be enhanced with the use of technology," says Stephens who strayed from his govtech investment vertical for Eight Sleep due to personal satisfaction with the product.
Please read the full story at Forbes.