Zillionize has invested in Luna – A smart bed cover for comfortable sleeping experience. It is 100% polyester sheet that is designed to fit over your bed mattress. It turns your sleeping experience smarter by integrating with Wi-Fi, microphone and multiple sensors to track your sleeping patterns, bed temperature, breathing and heart beat rates. This information is sent to Luna's smart phone app that shares insights about your sleeping experience in return to let you know how well you sleep.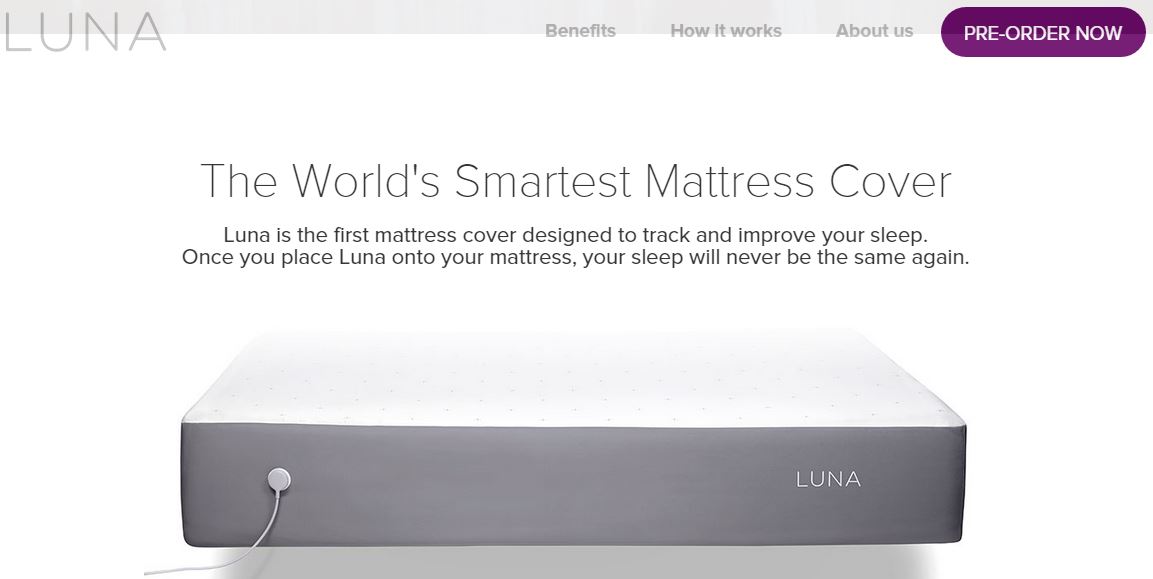 Luna can also be connected with many home devices and you can enjoy plenty of smart features other than enjoying a comfortable sleep provided that your home is automated. This internet-connected mattress cover can automatically switch on coffee machine for you when you awake. It can lock or unlock door when you are in bed, manage room temperature through thermostat, turn off audio system and set alarm to wake you up in the morning.
Luna is machine wash-able and available in 3 different sizes according to bed dimensions.