Domestic couriers are carried and delivered by humans to destination addresses. But in case of emergency or natural disasters like flood; it's difficult for humans to deliver medicine, food and other necessities of human life.  Here comes Flirtey to fill up this gap.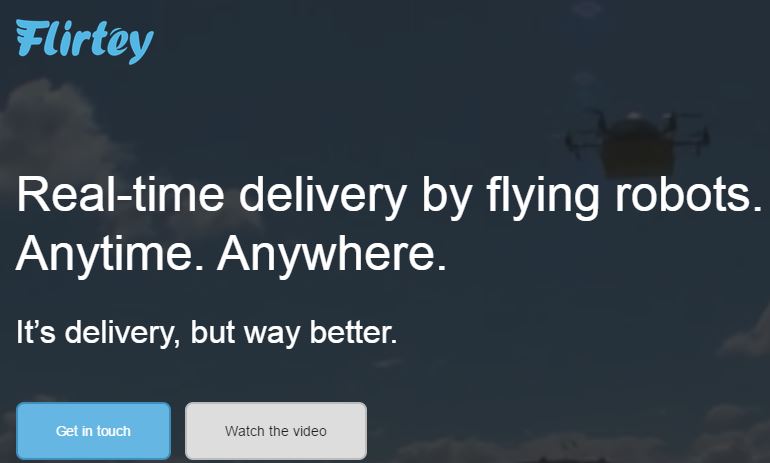 Zillionize has invested in Flirtey – A commercial drone service for delivering e-commerce courier packages. It has already being in action for delivering books purchased from Zookal on domestic locations in Australia and also served medicine supplies packed in cargo packages in rural Virginia in USA. Drone delivery is quick, less pricey and it is driven by experts to professionally manage this delivery job with accuracy.
Flirtey drones are aimed at partnering with companies that are operating in fast food, letters and e-commerce markets to make instant yet time-sensitive deliveries domestically anywhere, anytime.