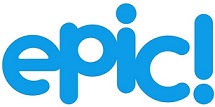 Epic, the book reading platform for kids with a collection of 40K+ books from 250+ top publishers founded in 2013 by Kevin Donahue and Suren Markosian have raised $30M from CAA's Evolution Media Capital in participation with Maven Ventures. Series of the funding is not know but according to Crunchbase, it's a Series D.
Here is the timeline of Epic's funding rounds:
After this Series D, the total funding amount of Epic has reached $51.5M.
"Our offerings are three times the size of an average elementary school library," said Kevin Donahue, an Epic! co-founder. "It's an environment where kids are really in control," he said.
And while the company is unquestionably consumer-oriented, selling a subscription service for $7.99 a month for unlimited access, Epic! gives the service away to teachers and schools. Making it free at school, for schools, definitely increased brand awareness, said Suren Markosian, co-founder and CEO. "Early on we knew that teachers using it, adapting it was important. And they are our most active audiences," he said.
Over five years, more than a million teachers have signed up, covering some 91% of American primary schools. For perspective, in 2017, Netflix reported that it was in 54% of U.S. households.
That reach has led to some staggering numbers. According to Epic!, more than 10 million children have read more than 500 million books on the platform while Amazon First Reads and Kindle Unlimited, for example, have 10 million readers combined. Epic! has turned that reach into 1.7 million paying subscribers since its founding.
Getting into classrooms with the free service has proven to be smart business. But it's just smart as well. "Because our mission is to nurture a love of reading and learning, we also knew that by giving it away we'd get more kids better access to more books and learning opportunities," Markosian said. According to the company, "teachers have curated almost 2 million content collections on topics like ocean animals, coding and Native American history for students of all grade levels" and "created nearly 200,000 interactive quizzes" to assess reading comprehension. Again, all for free.
It's easy to see why 1.7 million paying subscribers and a 91% access rate sparked investor interest. It's also pretty easy to see why an investor with media ties would be especially interested. Or, conversely, why Epic! could be so excited about that investment.
"We are, are becoming, a digital media brand for kids," Markosian said.
"We recognized a real problem," said Donahue. "That kids did not have a place designed for them, for reading. And when we look at the players, it looks like no one is addressing kids and families in a way that's responsible and putting kids first and we have an opportunity to fill that void in a larger way that consumers are beginning to demand," he said. "We like to say that the Internet was not built for kids but Epic! was, and that matters."
Please read full story at Forbes.