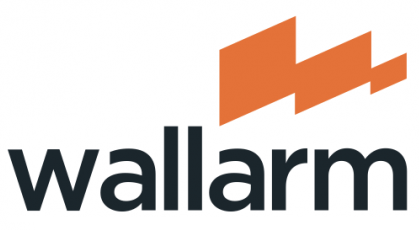 Wallarm – a platform leveraged by three-layered machine learning architecture to protect applications, micro-services and APIs from security attacks, has raised another $8M in Series A round led by Toba Capital in participation with Partech, Gagarin Capital and Y Combinator.
Wallarm mainly offers three products: NG WAF (for real-time protection), Wallarm DAST (for vulnerability and incident detection) and Wallarm FAST (for automated security testing) at the moment and provides a variety of security solutions to online businesses. This round sets Wallarm's total funding amount to $10.8M since its seed round in 2016.
In addition to funding, the company said it's nearly doubled the number of customers it serves in the past year. Wallarm says it grew recurring revenue by 100 percent, year-on-year, in Q3 2018 as well.
Commenting on the new funding, Wallarm co-founding CEO Ivan Novikov observed in a statement from the company that, "Many companies in Silicon Valley strive to raise vast sums of money, but strategically, we've decided to only raise what we need and fund the rest of our growth organically."
As part of the Series A transaction, a number of individuals will be joining the company's executive team and its various boards. Speaking of sales and marketing: Johan Nordstrom, a former executive at Imperva and Arbor Networks will join Wallarm as its chief business development officer and HyTrust cofounder Renata Budko joined as chief marketing officer.
On the board side: Rajan Aggarwal, a partner at Toba Capital, will join the company's board of directors. Reza Malekzadeh of Partech will join as a board observer. Wallarm is also beefing up its advisory board with the addition of two folks: LendingClub CISO Richard Seiersen and Randy Bias, who serves as Juniper Networks's VP of technology and strategy.
Please read the full story at CrunchBase.