Hiring professional photographers with special equipment for example high quality DSLR cameras is mostly expensive. It's normal for big companies to hire professional photographers for their photo shoots but it's not affordable for common people. What if you get the facility to book such highly professional photographers for your own photo shoot needs but at the price you can easily afford (like starting from just $59)?
If you find this idea interesting then you would love Snappr.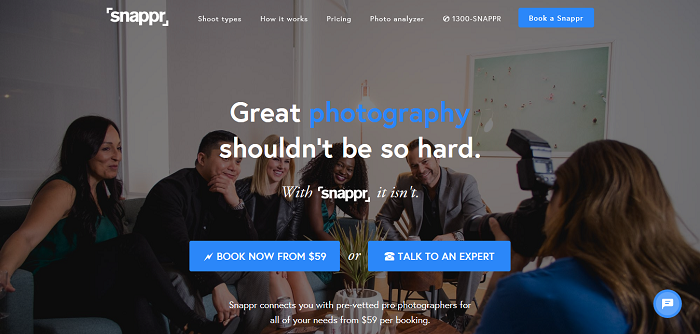 Zillionize is glad to share that it has invested in Snappr – a company that let's you book professional photographers at very affordable rates. All photographers are vetted by Snappr to ensure that you get the services of only the best ones. Not just that, when a customer shares details about his photo shoot requirements, Snappr's application uses its instant matching features to find the photographers who have the right expertise and the right equipment to deliver beyond your expectations. After your booking, Snappr photographer will bring their professional kit to your chosen location for photo shoot and within 72 hours of your shoot, you can directly download your edited photos from Snappr's secure hosted gallery. If you want to give it a try, book your Snappr today!