If you are in software industry, we hope that you would have heard of Spinnaker, a Continuous Delivery (CD) platform originally developed by the popular Netflix and then open sourced in 2015. If not then you must be aware of Jenkins, a popular open source Continuous Integration (CI) software which can also be turned into a continuous delivery network. You can also think of Spinnaker as a simplified option to Jenkins for continuous delivery of your software on the cloud. Spinnaker was developed with the objective of making multi-cloud deployments a breeze. For example, if a vendor used Amazon Web Services, Google Cloud Platform or Microsoft Azure for their hosting needs then they mostly got locked-in with that specific cloud platform since multi-cloud continuous delivery was complex and risky. But with Spinnaker, you can reliably automate deployments to multiple cloud platforms together with a multi-cloud pipeline.
Spinnaker is a powerful and complex technology that has huge potential but some company has to take the challenge of wide-spreading its usage just as GitHub promoted the use of Git and Cloudera did for Hadoop.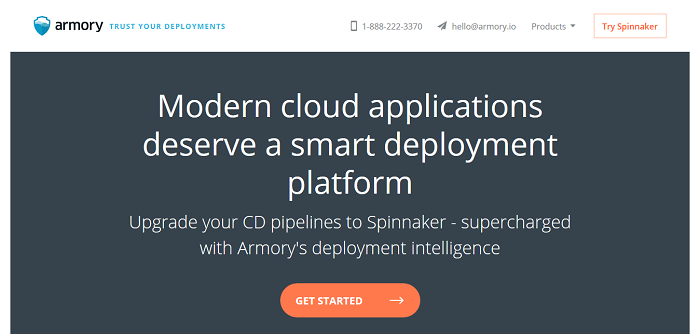 Meet Armory, our new portfolio startup from YCombinator's Winter 2017 batch that takes the challenge of building another Cloudera but for Spinnaker. Armory offers hosted spinnaker to take care of its security, upgrades, backups etc. so that their customers only focus on building and deliverying their products to save their time. For enterprises concerned about their privacy, Armory also provides an on-premise version called Armory Deploy with enterprise support and weekly updates. Armory Spinnaker Dashboard allows customers to manage their users, groups, permissions, spinnaker instances and access advanced analytics (including deployments tracking by users/applications and logging etc.) from single user interface. And not just that, with the use of latest machine learning and AI technologies, Armory has also built a smart product called Armory Elevate that helps you to identify and prevent bad deployments before they happen.
In short, you can trust your deployments with Armory so, don't wait and Try it!