Update: IQBoxy is now Veryfi.
Whether you are a freelancer, business owner or accountant, you have to keep records of your financial transactions for self management and being compliant with tax obligations. It's boring and tiring but still very important. There are tons of accounting solutions available for desktop, web and mobile platforms. All have their own pros and cons. Some are too big and complex that normal users don't use them comfortably. Some lack features and some don't deliver better user experience. And most importantly, data privacy is also a big concern when using online tools for accounting purposes so it's hard to find a product that solves all above problems.
But, our latest portfolio startup, IQBoxy does provide a smart, secure and complete solution to most of your bookkeeping problems.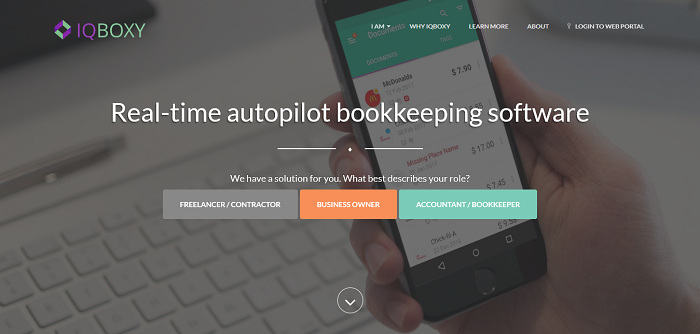 IQBoxy just got graduated from YCombinator's Winter 2017 batch. It not only offers web and mobile apps to collect, manage and automate your receipts or bills but it also connects you with many popular cloud services like Xero, Sassu, QuickBooks, FreshBooks, DropBox, Box, Evernote, Google Drive, One Drive, Office 365 and Slack through its integration apps. For example, if you just tag a receipt with "xero" in IQBoxy app, it will automatically be transferred to your Xero account with all information including the original receipt image.
IQBoxy makes use of modern AI-based technologies like machine learning, NLP (Natural Language Processing) & OCR (Optical Character Recognition) to bring you an end to end machine based bookkeeping solution that involves ZERO human involvement which means no humans review or edit your receipt data. For example, when you take picture of any of your receipt or bill through IQBoxy mobile app, it parses all data on the receipt line by line to extract and categorize it to reconcile with your bank or credit card statement. This also helps IQBoxy to offer best user experience with minimum response time. For example, if you submit a receipt through IQBoxy app, it gets processed in less than 15 seconds.
Since everyone is conscious about security and privacy of their financial information so IQBoxy takes highest security measures. For example, all data gets AES-256 encrypted and transmitted over HTTPS using TLS 1.2. Not just that, all passwords are also encrypted so no one can see it even if the data is exposed. Last but not least, IQBoxy also allows you to define your own business rules to automate your bookkeeping requirements. There is much more but its better if you try it yourself so get IQBoxy on your iOS or Android device and start automating your bookkeeping.