Update: Trusper is now Musely.
Zillionize makes another investment in a tips adding and sharing startup, named Trusper. Use Trusper website or the free mobile iOS and Android apps to create and share tips, tutorials and how-tos about almost all real-life topics like cosmetics, beauty, health, music, family, food, sports, travel, technology, entertainment, games, sports, automobile or any DIY that I missed to mention in this list.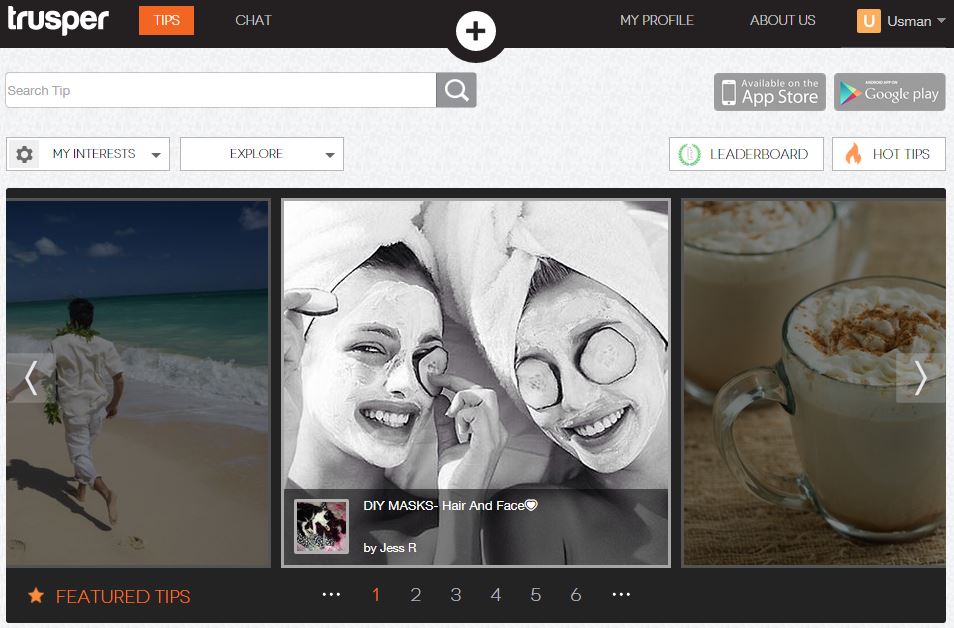 Each tip is set up using photos or a video with a brief caption on one page. You can easily edit or share these tips with your friends, family and followers. Other options to Like or Dislike a tip, saving it for later read or sharing it with your friends using email or Facebook with just one click.
Trusper is a social app for fun and learning new things easily with the help of pictures, videos and brief notes.