Zillionize is happy to be an angel investor of Zapier – A Web-Apps Automation platform to integrate and connect services (Dropbox, Trello, MailChimp, Gmail, Basecamp, Instagram etc) with each other to easily manage your daily tasks.  Currently it supports an Apps directory of more than 100 popular webapps ranging from social, professional, productivity, code-sharing, mass-emailing, data-syncing and online storage.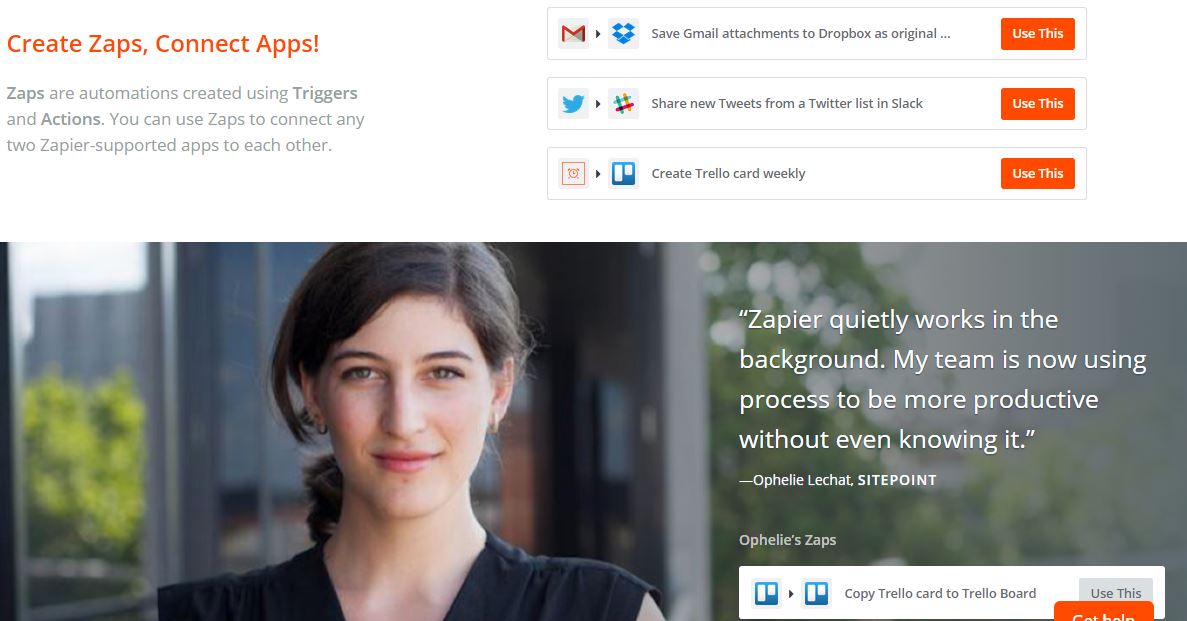 No coding or technical skills are required to join these services. Just create a "Zap" by defining an action and set it up to be repeated when this defined trigger happens. An easy example to create a "Zap" for Twitter, it could possibly be: Tweet posts from your Facebook page or share Twitter mentions in Slack.

Below are some useful Zaps for Gmail

Explore Zapier and find unlimited ways to automate your daily tasks with ease.