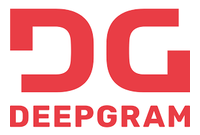 Founded by Dr. Scott Stephenson in 2015 , the fastest and most accurate enterprise-grade speech recognition platform powered with deep learning model, Deepgram has raised $25M in Series B round. Here is the quick funding history of Deepgram:
According to Crunchbase, the total funding amount of Deepgram now stands at $38.9M after the latest Series B.
The funding round was led by New York based Venture Capital firm, Tiger Global Management in participation with NVIDIA GPU Ventures, Wing Venture Capital, City Ventures and SAP.iO.
This funding comes on the heels of an extremely busy, transformative year for the Deepgram team. We welcomed 47 new employees in 2020 including several executive team members, growing our headcount 5x, processed more than 100 billion spoken words this year (that's equivalent to a few millennia), launched a new training capability, Deepgram AutoML, to further streamline AI model development and helped customers realize the untapped potential hidden within their audio data.
"Voice is the largest treasure trove of enterprise data waiting to be unlocked. Deepgram is modernizing speech recognition for the modern enterprise, making it fast and simple to unearth valuable data from any conversation, meeting or customer interaction," Zach DeWitt, Partner at Wing VC. "Today's speech recognition technology is designed for simple queries, think your Alexa or Siri, but enterprise speech is more complicated. You have multiple people speaking over each other with industry-specific jargon. Deepgram's end-to-end deep learning approach is revolutionizing what data can be extracted from voice, providing enterprise customers unparalleled accuracy and scalability."
"Deepgram is one of the early members of Inception, NVIDIA's virtual acceleration platform for AI startups," said Jeff Herbst, Vice President of Business Development and Head of NVIDIA Inception GPU Ventures. "They've made significant contributions to the field of conversational intelligence, particularly as it relates to GPU-accelerated automated speech recognition, and we're delighted to extend our relationship with an additional financial investment."
"Almost every company is becoming a software company, and all companies need to listen and respond to their customers and employees. Deepgram enables enterprises to build new and compelling voice experiences for our increasingly digital world," said John Curtius, Partner at Tiger Global. "We look forward to partnering with Scott and the entire Deepgram team as the company continues to grow and unlock speech for all enterprises."
"Deepgram's ability to create custom voice-recognition models made the decision to bring the team on as a technology partner a no-brainer for us," said Adam Settle, Vice President of Product at Sharpen. "The ASR platform pushes its models to perform under complex, real-life conditions, which helps our customers achieve vastly improved accuracy rates without compromising on the accuracy or speed of the transcription. Plus, with the speech recognition element of our platform squared away, our data science and development teams can focus on the tools and analytics that our customers require to be successful."
Please read full story at Deepgram Blog.