Conducting surveys is quite common in all types of institutions and industries which helps them to collect feedback from relevant audience, build insight and then make effective decisions. There are plenty of free, open source and paid survey software available in the market offering wide range of features. If you have checked then you would know that some paid survey software also allow you to embed images, audio and video content to your survey questions for different purposes. Some embed these multimedia files for giving clear information about questions to their audience. Some even upload images, audio or video content for their selection as answers to the questions.
But, there is something different about Phonic, our latest portfolio startup. It also lets you record your responses as audio and video.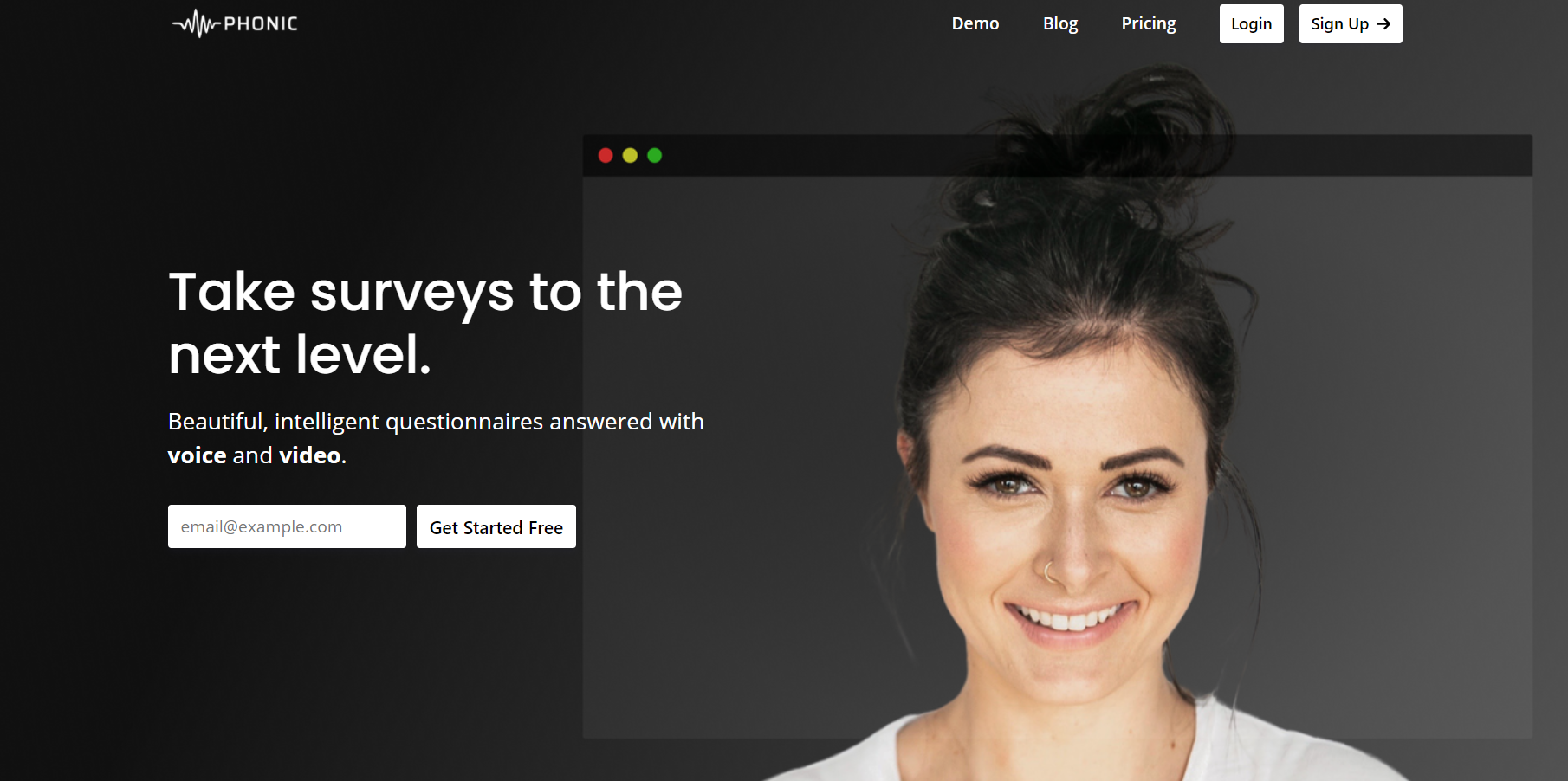 Phonic has recently graduated from Y Combinator's Summer 2020 batch. It's founded by two young engineers, Mitchell Catoen and David Ferris from University of Waterloo. Phonic allows you create surveys that can have responses in different formats. You may traditionally take answers as text, let audience record audio or even video as answers to the survey questions. Not just that, if you are taking customers feedback and customer would like to show his/her screen along with his/her video answer to explain things clearly, it's also possible with Phonic.
If your users are not satisfied with their audio/video answers, they also have the option to re-record their answers. Phonic allows its customers to not just review responses per surveys but they can also review all responses submitted from a single user for multiple surveys too.
Phonic makes use of AI too and offers automatic transcription from audio/video content in 32 languages. It performs sentiment analysis on answers and allows its customers to classify negative and positive feedback quickly. Phonic's paid plans start from $59 / month but they do offer a FREE plan with 3 audio or video surveys too. Give it a try!