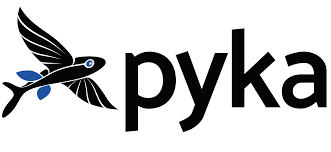 Pyka, a battery-powered autonomous airplane maker targeting aircraft spraying business market, added to our portfolio in 2017 has collected a whopping $11M in seed round. The funding round was led by Prime Movers Lab with the help of Y Combinator, Bold Capital Partners, Greycroft, Data Collective and Metaplanet Holdings.
Pyka aircrafts can fly up to 90 mph cruise speed and take off/land in 150 feet. At the rate of 2 gallons water per acre, Pyka airplanes can spray 135 acre area within an hour however for 5 gallons per acre, they cover 85 acres in an hour. Pyka airplanes are fast, safe, cost effective and have ultra low drift because of their on-board sensors that help them to spray on specific paths with minimum drift.
Pyka claims to be the only company in the world with a commercially approved large autonomous electric aircraft. Small ones like drones have been approved left and right, but the Egret is approaching the size of a traditional "small aircraft," like a Piper Cub.
Of course, that's just the craft — other regulatory hurdles hinder wide deployment, like communicating with air traffic management and other craft; certification of the craft in other ways; a more robust long-range sense and avoid system and so on. But Pyka's Egret has already flown thousands of miles at test farms that pay for the privilege. (Pyka declined to comment on its business model, customers or revenues.)
The company's founding team — Michael Norcia, Chuma Ogunwole, Kyle Moore and Nathan White — comes from a variety of well-known companies working in adjacent spaces: Cora, Kittyhawk, Joby Aviation, Google X, Waymo and Morgan Stanley (that's the COO).
Please read full story at TechCrunch.