The Skylights Theater, a specially designed wearable technology headset, offers passengers a unique cinema experience during their flight. With the ability to play both 2D and 3D movies, the invention may finally give passengers a chance to ditch the back-of-seat screens.
These glasses provide a fixed-screen cinema/movie theatre-like viewing experience which doesn't require users to move their head around. Instead, users feel like they are watching a movie on a large cinema screen.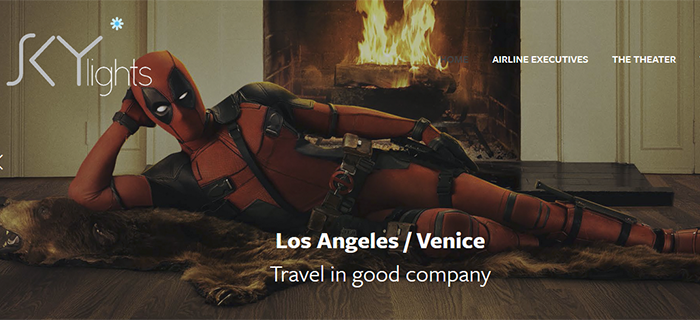 The company has already fitted 100 flights on four airlines and the feedback from passengers is particularly enthusiastic. CEO and co-founder David Dicko has 10+ years' experience as a commercial pilot and airline executive, so the team knows a thing or two about the industry.
Developed to satisfy inflight requirements, the headset is suited for inflight use in terms of field of view, wearing comfort, portability and design. No other immersive headset or glasses have been designed to satisfy the specific constraints of airlines.
For more details, visit Skylights.