Indian freelance economy has exploded in recent years. There are an estimated 15 million freelancers currently working in the country, and the number is growing rapidly.
One of the biggest expenses today for young entrepreneurs in India is real estate. Indian cities are crowded and still lack of reliable infrastructure. In an average day in India, the Internet may go down multiple times.
The raising demand on reliable and affordable workspaces made coworking spaces burgeoning in India. To meet the demands of this growing market, Innov8 is building coworking campuses across the country.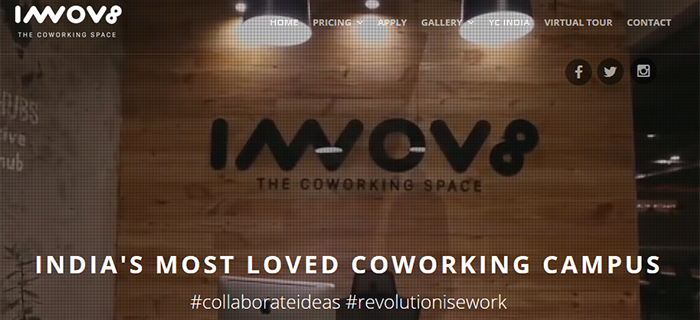 Innov8 has already built two centers in Delhi and Chandigarh with 100 percent occupancy and a 200 person waitlist. The coworking spaces offer high-speed internet backed by three Wi-Fi systems so that freelancers can continue to do their work even if the first and second Wi-Fi networks go down. Each of the campuses also provides power backup and easy access to public transportation.
Innov8 has plans to expand to other metro cities soon, and aim to become the premier coworking space in every major developing city around the world. Visit Innov8's site for more details.