Coub lets you create, view and discover short, looped videos from any video source on the Internet. It is a new media format that has become popular in Eastern Europe and is looking to creep into American Internet culture.
Riding the wave that GIFs, memes, and the like have put in motion, Coubs are short loops of video or images that can be set to audio or full-length songs, sort of a Vine video that has more customization options. But unlike Vine or Cinemagram, Coub is designed to let users remix or edit existing videos, not create new ones from their phones.
Coub videos can be embedded or shared on social networks, blogs, and other websites. That said, the site is designed to have the same virality as all of the aforementioned services.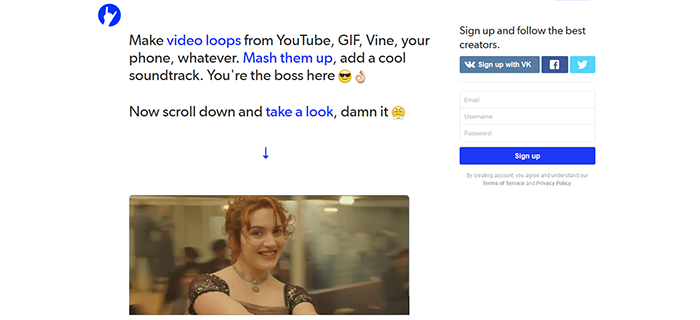 Each coub is attributed to its author and links back to the original video and audio sources. Brands and publishers favor this because it increases web traffic to their content without needing a complicated distribution channel. Fans love it because it makes discovering new content less complicated. To see what it looks like, visit Coub's website.