Payment processing in Africa is very different than it is in the United States. Any store in the U.S. accepts debit cards, credit cards, and even mobile payments. This is not the case in Africa. To provide the same full-service payment experience, merchants and payment service providers have to integrate with each form of payment individually. That means if you have a POS that accepts Visa, it may not accept MasterCard, for example.
Failed transactions are so common that many store owners don't bother with the POS anymore. Because of this, Africa simply defaulted to cash and alternative payment methods like bank accounts or mobile money. This is the problem that Flutterwave has been designed to solve. It is a middle layer which works across payment channels, methods and local currencies in different African countries.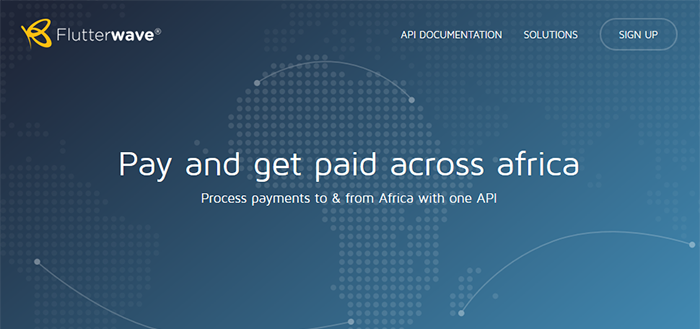 One of the largest banks in Africa, Access Bank, already employs Flutterwave's infrastructure to ensure a seamless digital experience for all their customers across multiple African Countries. Flutterwave has also helped US companies like Uber to enter, accelerate and succeed in African markets, making it possible for global merchants to process payments just like a local African company. For more details, visit Flutterwave's website.