Since late 90s Africa has shown to be one of the fastest growing regions according to the World Bank. Steady economic growth and urbanization processes over the last two decades have led to emerging of new industries in Africa. One such industry is media, and OMG Digital is one of the most prominent companies in the industry.
OMG Digital is creating publications for Africa's 250 million millennials. Their first site, OMGVoice, is the top destination to discover and share original content focused on African pop-culture, entertainment and lifestyle. Within just 5 months since the launch, OMGVoice has grown its readership to 3 million unique readers monthly.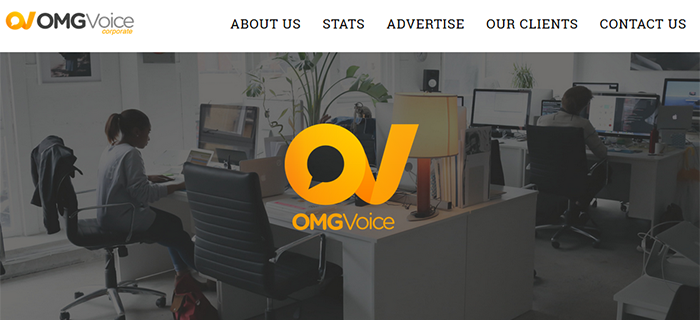 The majority of millennials in Africa these days are on mobile. While other African media companies are stuck in the past trying to recreate the print experience online, OMG Digital is focused on delivering mobile-friendly experience from day one. This makes OMG Digital look very attractive for brands who want to reach young Africans.
Currently OMGVoice serves in 3 African countries: Ghana, Kenya and Nigeria, but the founders have plans on launching it soon in Tanzania, South Africa, Uganda and Zambia. Eventually, the goal is to become the leading entertainment media platform, the BuzzFeed for Africa. For more details on the media site, please visit OMGVoice.