No life can exist without water and that's a reality. There a few blessed countries in the world today who can access clean drinking water. But a vast majority has to purchase drinking water from stores, packed in plastic bottles that increase plastic waste. What if this waste is controlled and your need to drink water can also help others to drink clean water?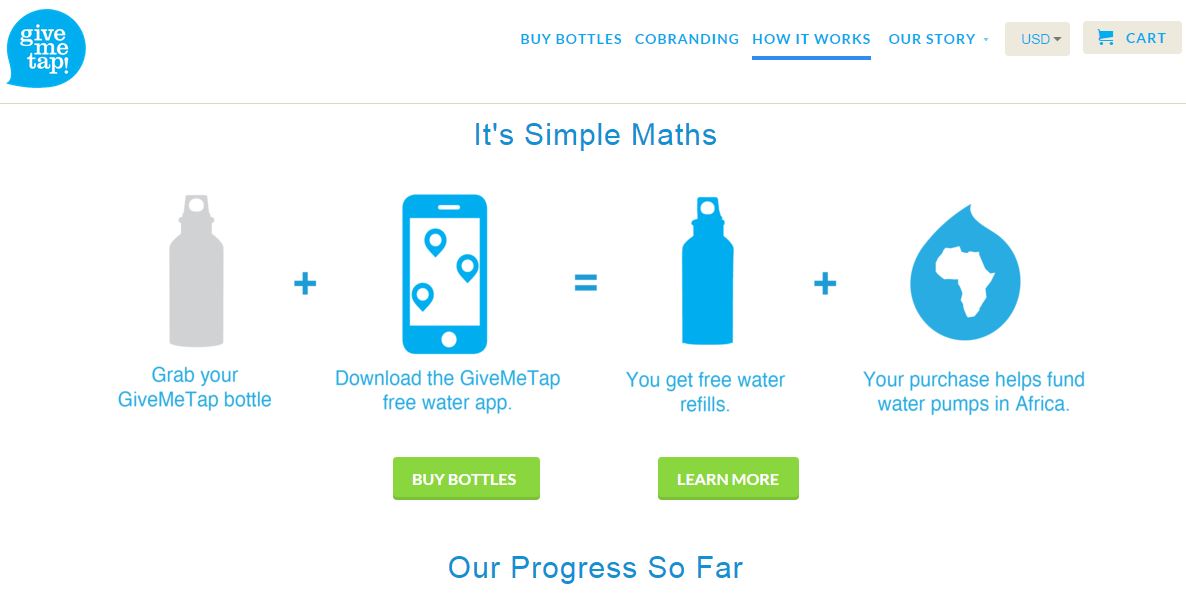 Zillionize has invested in GiveMeTap – Buy Stainless Steel water bottles and make it accessible for communities in Africa to drink clean water on every purchase. It reduces plastic waste and offers you free refills of water from associated local restaurants and cafes. You can find water top up sports using GiveMeTap apps for iOS and Android. Every single bottle you purchase funds one person in Africa to access to clean drinking water.
GiveMeTap also creates a promotional opportunity for businesses and teams to print their company logo on the bottles and increase sales when people come to their stores for water refill.