E-commerce is the latest buying and selling trend for almost all type of consumer goods. Merchants want to sell their products and offer seasonal discounts, bulk-purchase sale and other attractive incentives to raise sales volume. The retailers on the other hand are always looking to see where a particular product is being offered and for how much? That's a big challenge to get details about newly added products, the prices for which these products were offered already and what is their new price now?
Zillionize understand the complexity of managing and updating product details on e-commerce websites so we have invested in Semantics3 – A centralized database of tracking all consumer based products and their prices for e-commerce businesses.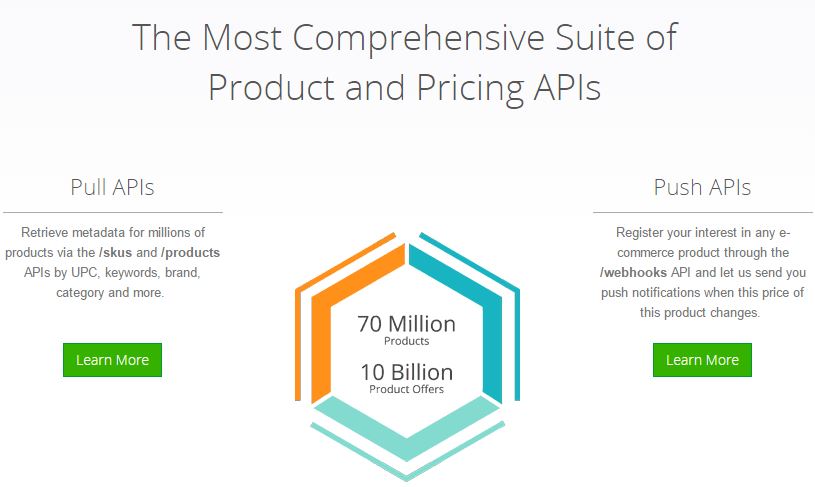 Semantics3 is currently tracking 70 million products and nearly 10 billion prices for them. This data can easily be integrated by developers in any e-commerce website using the products API. In this way, merchants can have insight about the latest trending products and get to know their old and current prices using the constantly updated Semantics3 database.