Generating sales lead through mass mailing and other email marketing techniques are becoming successful to connect with users and converting them. The contents of such bulk emails is same for all type of users which is found spamming and it may harm your business then doing any good.
Zillionize has recently invested in ToutApp – An intelligent email tool for sales acceleration, aimed at sales team to close deals faster using advance tracking, analytics and email templates to make them personalized for your customers. It can easily be integrated with Gmail accounts, parses mass-email that are sent and creates dynamic templates for such emails that sales team can quickly sent to all targeted customers.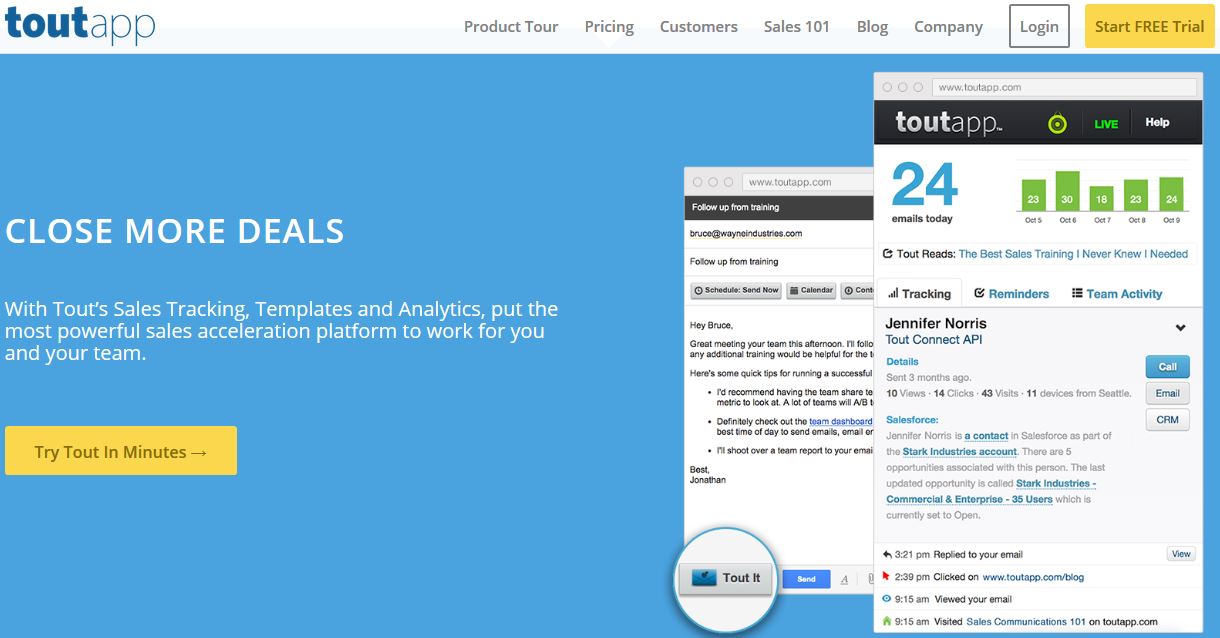 The emails sent by ToutApp are trackable and counts the number of views to make sure the email is opened & read. If an email is just read but not responded then sales team can follow up with a canned email message template to seek response form customers. It works and works intelligently with ToutApp..!!