Customer-engagement and retention is one bigger challenge that businesses are facing today and it becomes even more critical when the target market is saturated with lots of competitors around. Sharing updates through newsletters, emails, providing online chat or forum support are all helpful tools to keep the customers connected but InterState offered a better solution by showing interactive roadmaps on customer websites to keep the users engaged in a transparent way, they deserve.
Zillionize invested in Interstate; an open project management service to manage your projects using easy and powerful roadmaps. It helps businesses gain users, build their interest and keep them away from competitors by engaging them in your products development loop.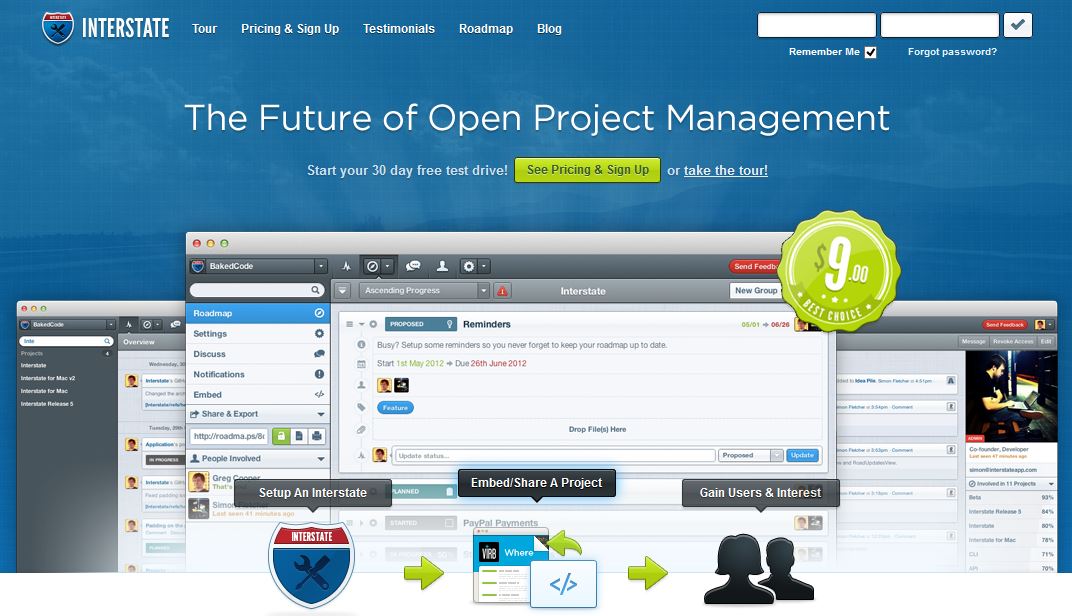 With Interstate, it's simple to manage and track a project through roadmaps. You can receive instant alerts about teams' progress and their activities status. An integrated chat system makes it possible to raise discussions instantly and customers can also embed roadmaps on their website using Intestate API.