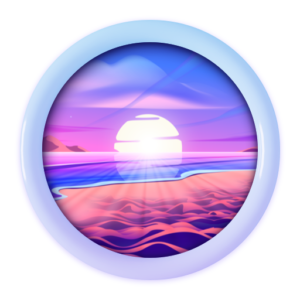 Oasis is a synthetic reality social app focused on meeting new people & making new friends.
Founder Matt Mireles is an American technology entrepreneur and investor. Matt runs Oasis and is the founder of Guerrilla Capital, Dishcraft Robotics & SpeakerText (acquired). Matt explains:
Our mission is to allow people to feel psychologically safe enough to be who they really are so that they can be emotionally present with each other.
Oasis works by connecting users via photo-real avatars over a synthetic video chat network. Their radical technology eliminates camera anxiety and reduces people's social inhibitions. In the Oasis, you are encouraged to express yourself by creating multiple personas, each with its own identity, interests & social network.
The patent-pending Oasis network uses 100x less bandwidth than traditional video chat because Oasis has invented a neural network that can synthesize a video chat in realtime on the receiver's smartphone without ever sending pixels over the internet.
Due to the minimal bandwidth needs of its network, Oasis makes a new kind of video chat accessible to the billions of people on earth who lack broadband internet.
Zillionize welcomed Oasis into it's portfolio under its original name TalkPresent and look forward to seeing how the Oasis Team take things forward. Learn more about Oasis here – https://theoasis.com/