Whether you are a small or big business, if you are using some software to automate your business processes, improve productivity and make right decisions, you must agree that there are always some small business needs that remain unfulfilled. You always keep getting ideas while running your business and feel that how great would it be if those small ideas can be converted into real-world apps or tools so that your life can be easier.
To address this need, let us introduce Retool, an online platform and one of our portfolio startups from Y Combinator's Summer 2017 batch that allows businesses build quick internal apps as per their custom needs and take their productivity to the next level.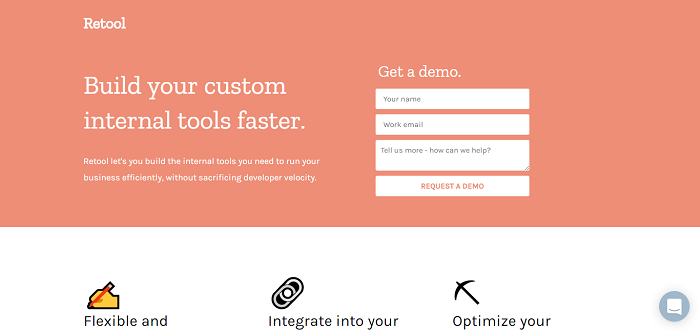 Retool saves developers' time by offering a web-based visual editor, ready to use components/controls, APIs to integrate with popular cloud apps and connect with most of the data sources ranging from databases to even google sheets, application templates to re-use & customize features similar to your needs and built-in app management features like authentication, authorization & audit logs etc.
You can try and play with Retool free forever however they also offer paid plans for professionals and enterprises. Moreover, if you are more concerned about security, Retool also offers on-premise solution as a docker image that you can deploy to your private server within 15 mins.
Retool is not just for heavy-weight programmers. It uses SQL (Structured Query Language) to query data and JavaScript for programming so if you are familiar with them, you can quickly jump in and start converting your ideas to reality. If you build something cool, there is no fun if you can't share it with others so Retool allows you to also share your apps with others. All you have to do is to share your app URLs.
If you like Retool as much as we like, please feel free to sign up.