If you are an architect, engineer, project manager or code consultant then you would know better that how tedious and difficult it is to deal with building codes. These building codes are mostly available as physical books or PDFs which need more efforts to explore required information and collaborate with other stakeholders on a project. Moreover, these building codes are not same for all jurisdictions. They vary from state to state and even from city to city. And sometime these codes also go through amendments which become hard to track. Not being able to follow these codes may cost huge penalties so large builders mostly hire experienced code consultants but what about the ones who can't afford such expensive consultants?
You don't have to worry about it now because UpCodes brings a searchable building codes platform which is affordable for all builders.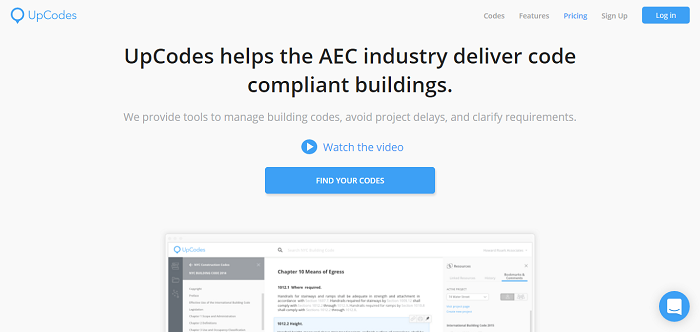 UpCodes is our latest portfolio startup from YCombinator's Summer 2017 batch that solves all building codes related problems for construction industry stakeholders. UpCodes provides a robust platform powered with AI and machine learning technologies that allows architects, engineers, project managers and code consultants to perform enhanced keywords based search through all building codes with the help of filters based on state, code year collection, additional resources and select referenced standards.
UpCodes allows users to create project pages which can be shared with related stakeholders for better collaboration. Users can also bookmark required sections on projects and can even comment on them. From time to time, states also make amendments in the base codes. UpCodes integrates those amendments nicely into the base codes so that you don't miss anything important for your project.
UpCodes always keeps its database up-to-date by integrating all amendments and adding codes from more states. Right now, UpCodes support building codes of 40 states and offers both free and paid plans. Using free plan, customers can only view base codes and any updates in the codes. However, paid plans provide more advance features like full search capabilities, mobile optimized viewing, section bookmarking, project page collaboration and local amendments at the cost of $39/month/user (monthly basis) or $33/month/user (yearly basis). Try it!