In a world where everyone has a phone, it's hard to imagine that people still have to carry things like data-transmitting wrist bands or badges to help identify themselves. Meet Proxy – latest portfolio startup of Zillionize, which turns your phone into a personal beacon that enables seamless interaction with your environment – be it access, identity, or personalization.
With Proxy, a user's smartphone emits a Bluetooth signal that gets picked up by a sensor connected to an IoT device, like an electronically locking door, for example, or a home entertainment system.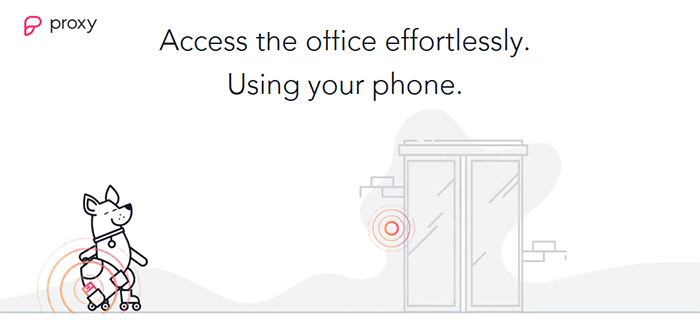 The raising popularity of IoT devices in the recent years creates countless opportunities to applying Proxy's technology. Basically, Proxy is your digital representation that interacts with the physical world. It may help people use Internet-enabled devices of every kind without all the annoying login processes and standalone apps for each separate device.
For now, Proxy's technology only works with the door locking systems used at offices, which normally require card keys. But the early-stage company has yet to expand it to work with other consumer electronics or building systems. For more details, please visit Proxy's website.