Update: JustRide is now named as Drivezy.
JustRide is a technology aggregator in the car rental industry with the prime products being micro and macro leasing of vehicles.
Unlike existing market players, JustRide is not the proprietor of the vehicles it rents. Instead, the company focuses on connecting existing vendors in the car rental industry to end-users through a hyperlocal service.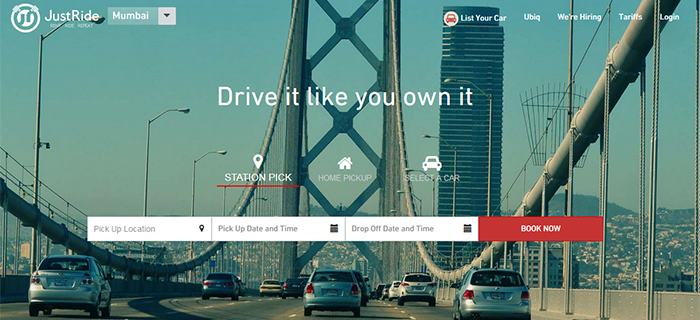 JustRide cars are fitted with its smart vehicle technology (SVT), which taps into a vehicle's electronic system and provides real time access to the location and performance parameters of the vehicle. The implementation of SVT negates the requirement of high security deposits as the vehicles are under 24×7 surveillance and can be stalled from a remote location if needed. Customers can reserve their vehicles through the company's website or on their smart phones and order the vehicles to be delivered right at their doorstep.
JustRide has ambitious plans for its SVT system. For example, it can be easily implemented in alternative modes of transport over water and air. For more details, visit JustRide's website.