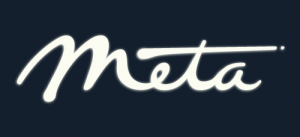 We are excited to share that one of our portfolio startups, Meta has raised another $50M in Series B round.
Meta, which makes an AR headset/glasses of the same name, as well as software to run on it, has raised $50 million in a Series B round of funding. The company plans to use the money to continue building out its technology, developing apps, expanding into new markets like China, and working on the next generation of its headset, the Meta 3 — according to a short statement announcing the round. The news comes just ahead of the E3 gaming conference kicking off this week, where we may see yet more AR and VR news emerge.
"It is incredibly gratifying to have the support of big thinkers and investors who understand the importance of creating a new human-computer interface, anchored in science. Our… investors really get what we're doing and why Meta is different from the other players in AR," Meron Gribetz, Meta's CEO said in a statement today. "They understand that the combination of our advanced optical engines along with our neuroscience-based interface design approach are what will create a computing experience that is 100 times easier to use and more powerful than traditional form factors."
This latest round includes investments from Horizons Ventures Limited (which led its $23 million Series A round), as well as a list that includes several strategic backers with several specifically out of China: Lenovo, Tencent, Banyan Capital, Comcast Ventures, and GQY.
Please read full story at TechCrunch.