Update: Luka is now doing business as Replika.
Finding the best restaurant in the town that serves you a quality food of your choice becomes a difficult decision at some times. Mostly our family and friends recommend us some good food place or we read online reviews about shortlisted restaurants to choose the one among them. What menu does this restaurant serves that suits your pocket and dietary needs? Why not try out Luka?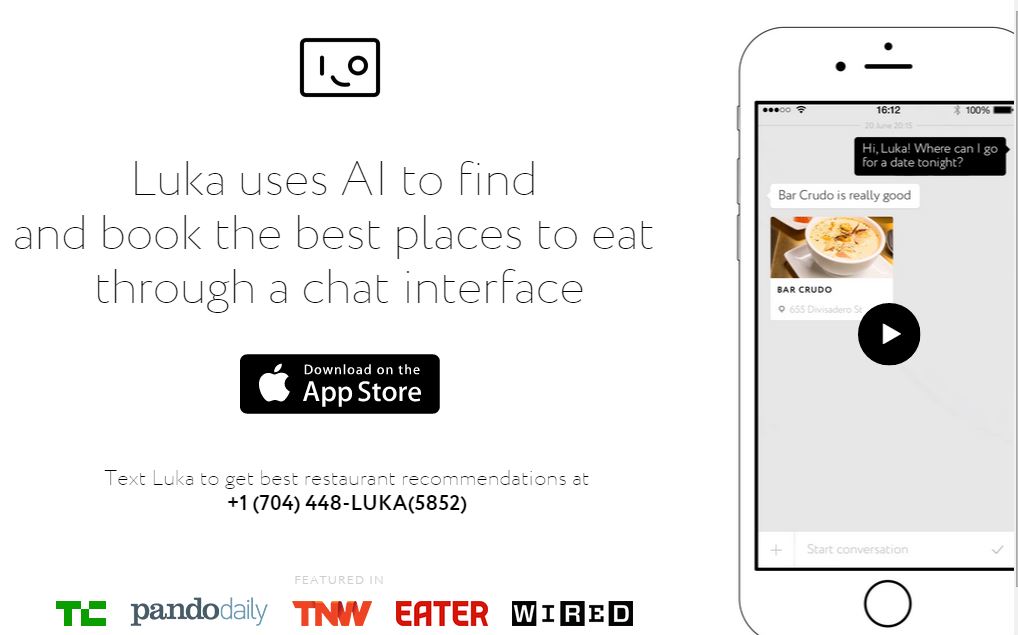 Zillionize has invested in Luka – Find the perfect place to eat food according to your mood. Once you sign up Luka iOS app, just ask about a restaurant or the best dish on the menu tonight. You will get instant restaurant and menu suggestions in a chat interface that is easy to understand. This artificial intelligence based app processes your restaurant and menu preferences and based of online reviews and ratings, it recommends you the best  food places where you can eat food of your choice.