Fashion is undoubtedly a versatile industry that is growing massively without any boundaries. Different nations and countries in any region have their own fashion trends; even small states within a country celebrate their own domestic events and wear traditional dresses to express their affiliation with these regional festivals. Dresses are mirror to your personality. They made and wear to represent culture and versatility of life.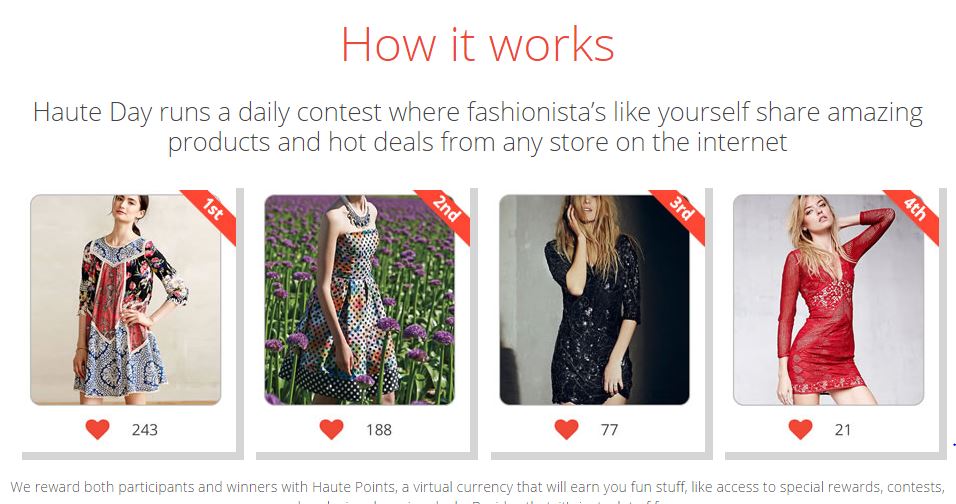 Zillionize has invested in HauteDay – A shopping fun website through fashion games. It target fashion enthusiast audience and engages them to online shopping by participating in daily contents related to different fashion themes. The community shares their best fashion find that matches with the topic. Best submissions are filtered and community members vote for their favorite image. Whoever shares the winning item; HauteDay purchases that item and delivers at your door.
With Haute Day, Shipping is now fun game..!!