Online Customer Support is almost a necessary service for any business to work effectively in the modern world. Customers prefer instant support through live chat or voice call for their queries instead of posting them in forums and wait for a whole day to be answered. The more of a customer's information that your customer service representatives can have; the better online support they can serve to make your customers happy.
Zillionize has invested in Next Caller – The smartest caller identification solution for any business. Customer support team uses the world's largest caller ID database to access the most detailed information about the caller. It truly makes sense for support agents to identify the caller and assist them adequately knowing their customer support history.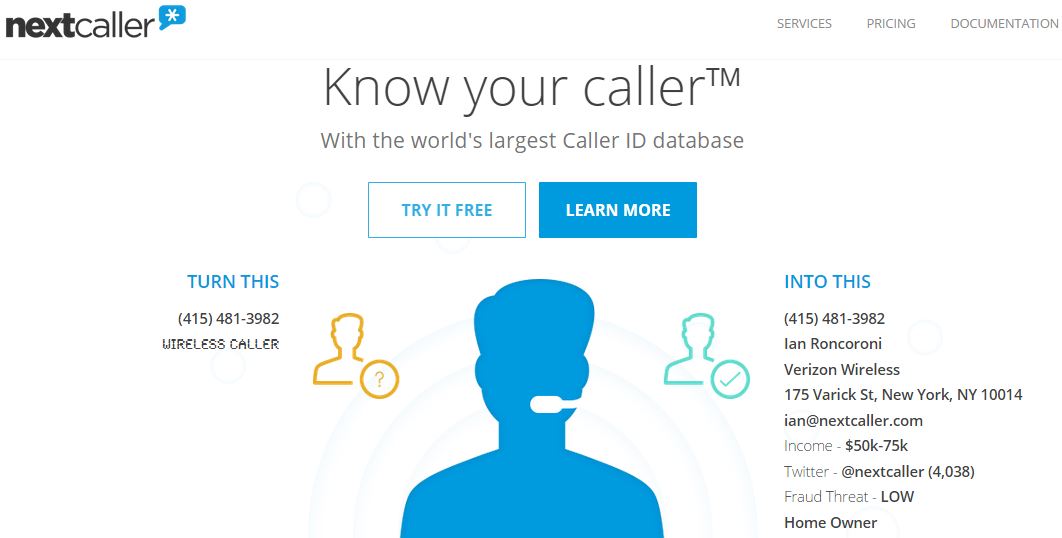 Phone Fraud Detection is another useful feature to identify spoofed calls by performing deep analysis of each call. The customer support agents are warned to treat such fraud callers intelligently and they can ask additional security questions to prevent any fraud calls. Next Caller is a cost effective solution that offers detailed caller data to allow support representatives close more deals quickly using in relatively less call time.