Industrial vehicles are everywhere: tractors, forklifts, mining equipment, forestry equipment, and the list goes on and on. They are used world-wide in almost every industrial environment, and they each have specific uses. They also require a human operator to perform their unique tasks, or at least they did until recently.
In the past few years, more and more companies are seeking to convert their industrial vehicles into autonomous robots controlled by software. "Two big things are hard about automating industrial vehicles" says Stefan Seltz-Axmacher: "first, robotics is deceptively hard. But also, the industry is nitpicky." Polymath Robotics is a YC S22 startup, founded by Seltz-Axmacher and Ilia Baranov, and their software addresses both problems, making it easier than ever for companies to automate their industrial fleet.
Polymath is the shortcut to autonomy for industrial vehicles. They have developed a plug-and-play software platform and an accompanying API that allows companies to quickly and cost efficiently automate industrial vehicles. Think of it as SaaS for industrial robotics. Polymath makes it so developers spend less time building and maintaining undifferentiated autonomy basics, so they can instead focus on the 5-10% of the application that's hyper specific to their industry / vehicle / customer.
Zillionize seeks out startups who are solving difficult problems. Almost all members of our investment team have strong backgrounds in software development, so we're especially fond of startups solving complex software problems. Polymath Robotics fits the bill to a tee. They also meet a number of other criteria that we're looking for. Let's take a closer look at how and why.
The Founders
Polymath Robotics has grown from soil rich with robotic experience. It was founded by Stefan Seltz-Axmacher and Ilia Baranov, who both live and breathe robots. Stefan formerly co-founded Starsky Robotics, a YC S16 startup that was the first company to drive an unmanned truck on a public highway. He's been featured in CBS Good Morning, 60 Minutes, WSJ, and Forbes 30 Under 30. Ilia is a UWaterloo-trained roboticist and engineer who's led teams at Amazon Lab 126 and Clearpath Robotics.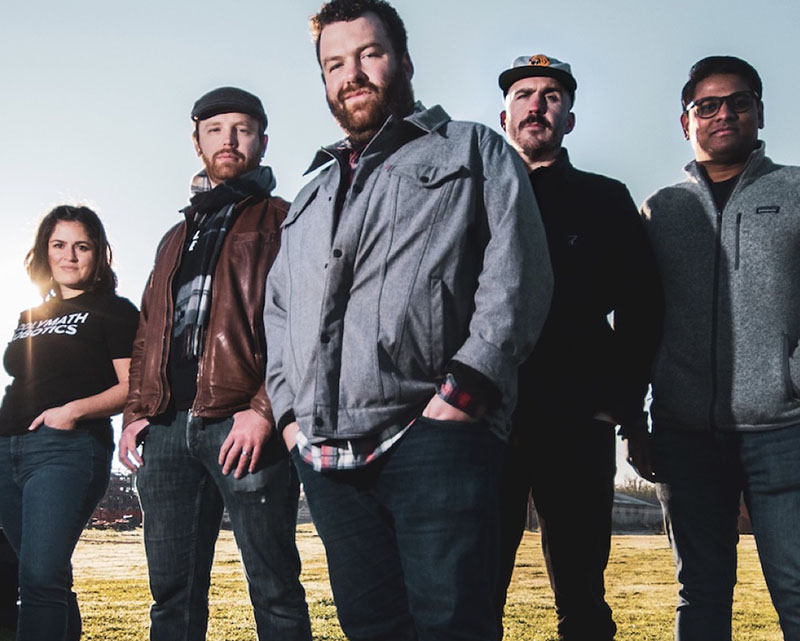 Their road to Polymath hasn't always been straight or smooth, though. Stefan's previous startup, Starsky Robotics, shut down in 2020. Several factors contributed to the closing, but most are related to timing. "Our approach, I still believe, was the right one but the space was too overwhelmed with the unmet promise of AI to focus on a practical solution," wrote Seltz-Axmacher. "As those breakthroughs failed to appear, the downpour of investor interest became a drizzle. It also didn't help that the previous year's tech IPOs took a lot of energy out of the tech industry, and that trucking had been in a recession for 18 or so months." The setback didn't stop Stefan, though. He's used his previous experience to refine his vision for what the industry needs to quickly adopt autonomous vehicles.
Zillionize believes that the founding team is the most important element of a successful startup. Unicorns require a cohesive team that can create powerful products that solve critical pain points. The founders must also be resilient and never quit in the face of adversity. They must be willing to learn, pivot, and continually grow. The Polymath team is a perfect example of those qualities, and that played a major role in our decision to invest in their journey.
Solving Complex Problems
Stefan and Ilia created a platform that's hardware and business model agnostic and focuses on all the core features companies need to run their automated robots, like: path planning, hazard detection, behavior trees, human detection, control tuning and safety. They also created and released a free tool named Caladan that lets users build on top of their software in simulation.
Caladan is a set of simulated vehicles and environments where users can interact with Polymath's autonomy via Rest API. Polymath's API tells robots what to do, whether it's in the simulation tool or in the real world. That means users of Caladan can build autonomous vehicle behaviors and applications in their preferred programming language, without having to touch the Robot Operating System. So, even non-roboticists can build an autonomous vehicle application easily. Unlike other sims, Caladan can be viewed and created on an internet browser and doesn't require the installation of other tools.
As Stefan said, "robotics is deceptively hard." Fortunately, Polymath's API coupled with Caladan makes it easy and straightforward for companies to update and automate their fleet of industrial vehicles. They have provided an eloquent solution to a very complex problem. They are also one of the first companies to create an autonomy layer for robotics, which makes them a first mover. Zillionize looks for first movers, and that's another reason we were keen to invest in Polymath.
Laser Focused
While Polymath's tools are powerful, software alone cannot fully automate a vehicle and empower it to operate without a human. Specialized hardware must be installed into industrial vehicles which can receive instructions and convert them into physical actions. Polymath has partnered with Idaho-based startup Sygnal Technologies to help on the hardware side of things. Sygnal provides drive-by-wire kits that are designed with redundant controls for the accelerator, brake, steering and proprietary switching technology. They're built with fleets and commercial deployments in mind.
Zillionize looks for startups that are laser focused on one critical problem. We've found that companies who try to attack too many problems are often spread too thin to give any single problem the needed amount of attention. We were pleased that Polymath limited their product to a single layer and worked with another solution provider to solve the hardware issue. We feel that Polymath may eventually be able to support other drive-by-wire kits since they're not directly involved in that market.
Summary
Polymath Robotics has a roadmap to the end game for plug-and-play autonomy. They are going to reduce the complexity of building automated mobile robots, so product teams can focus on the specifics of their industry and applications. They have a well-designed, easy-to-use product being grown by a team of seasoned and intelligent founders. Zillionize is delighted to play a small part in their story.