Cryptocurrencies are all the rage lately, and for good reason. They're a new form of digital currency that uses cryptography to secure transactions and control the creation of new currency. In the developing world, crypto adoption is growing at breakneck speed. Young, fast-growing populations that lack access to traditional finance, but have smartphones, are driving the surge in the use of cryptocurrencies. Payourse is a YC W22 startup who's helping businesses in Africa join the crypto revolution.
Payourse builds affordable, user-friendly services and products to accelerate the accessibility and adoption of the web3 economy in Africa. Their services and products are designed to help African businesses build user-friendly crypto and web3 products. Payourse is based in Lagos, Nigeria so they personally understand the unique challenges that African businesses face with crypto adoption.
Zillionize believes in Payourse's team, products, and mission, so we've become an investor in their business. Like most seed investors, Zillionize looks for startups that meet certain criteria. We focus on companies that are at the seed stage, and we give preference to startups who participate in Y-Combinator. Past that, we're looking for companies that we feel are compelling. Startups can be compelling for several reasons. So, let's take a look at the reasons Payourse stood out to us.
Founding team and execution
The Payourse founding team is comprised of Bashir Aminu (CEO), John Anisere (CTO), and Hakeem Orewole (Technical co-founder). Bashir and John met while working at Busha, another Nigerian crypto firm that recently raised $4.2 million seed funding. There, Bashir derived the concept for Payourse. His plan was to create a basic platform that would collect crypto wallet addresses and then generate shareable links. He shared his idea with John, and, after some deliberation, they launched into action. In September 2019, Coinprofile was launched as a pet project.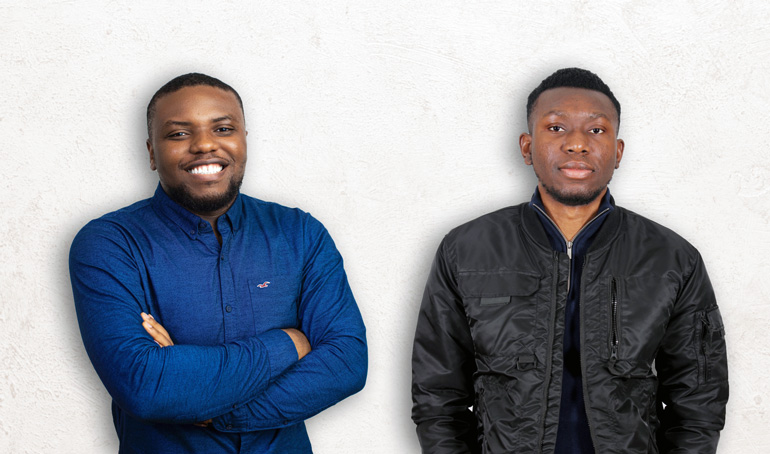 After developing several web3 tools and APIs to support Coinprofile, it became clear that they had not only created a wonderful financial product, but also an infrastructure powerful and flexible enough for other businesses to incorporate, build, and prosper on. As a result, the company announced all of its current and future products will be consolidated under one parent company, Payourse. Wallets, remittances, and liquidity are the three key features that power the Payourse infrastructure.
Like most journeys, the path for Payourse hasn't always been smooth or easy. They applied to Y-Combinator twice and got rejected both times. The team didn't give up. Instead, it taught them several important lessons. They improved based on those lessons, and they were finally accepted into the W22 batch. This was a key element of Zillionize's decision to invest.
We believe the founding team is the most important element of a successful business. Unicorns require a team that can create powerful products, that users want. More importantly, they must have a team that will not quit in the face of adversity but, instead, rise and face whatever challenges may come. The Payourse founders are exactly that.
Product complexity and market fit
Zillionize prefers to invest in startups that have a product which may be considered "hard technology" or something that's difficult for others to produce. We also look for companies that are early to market or who have the first-mover advantage. While the Payourse platform is no doubt hard technology, it's not the first set of crypto tools for business. In fact, there are several other companies already growing in the crypto tools space. The thing that makes Payourse stand out is their target audience, Africa.
Payourse has acquired considerable traction since it was founded. Coinprofile, the company's first product, now has over 5,000 customers who process millions of dollars on the platform. Their payment gateway grew 15,000 percent across all measures in 2021, with a monthly growth rate of 150 percent. They've also released Simpa.
Simpa enables anyone to launch a crypto exchange within 30 minutes. It is an easy, fast, no-code way to quickly launch a fully customizable crypto exchange. While Simpa users may compete with Coinprofile in ways, there's no conflict of interest. Bashir explained, "We want a flourishing market of crypto exchanges, where anyone that wants to build one [a crypto exchange] only needs liquidity, and we want to be the power behind them. We believe this is much more powerful than offering just an exchange of our own." We believe he's right.
Summary
Payourse is an impressive company with a strong team of driven founders. They have a solid product aimed at a hot market. Zillionize is excited and proud to be a part of their story.