Whether you have experienced renovating your home before or planning to do so, you would have an idea that how much costly it may get considering the costs of materials and the contractors. For example, according to HomeGuide, remodeling a 3-bedroom house costs around $20,000 to $100,000 where as a kitchen and bathroom average remodeling costs are $25,000 and $10,000 respectively.
There is a way to cut your costs if instead of hiring a contractor, you do the job by yourself. But, DIY (Do It Yourself) is not everyone's thing. However, if you are a DIY person and want to do it but not sure how to do it or where to start from then look no further, our latest portfolio startup is just what you are looking for.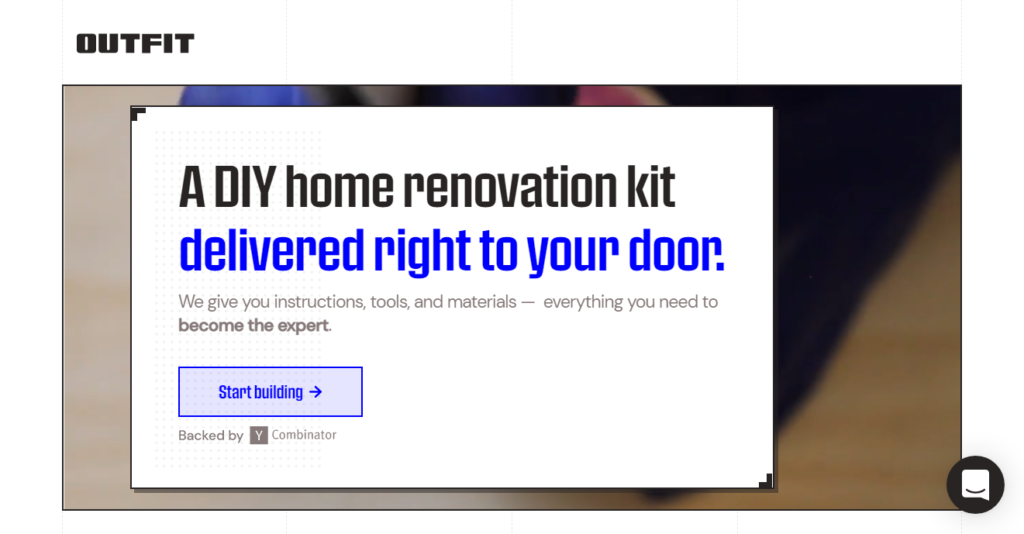 Meet Outfit, a startup that not just gives you complete home renovation kit but stays with you till you are done with your renovations. The renovation kit includes everything you need like instructions, designs, materials and required tools. Let's see how does it work.
When a customer contacts Outfit, it asks for the details about the area that customer wants to renovate. The details include measurements and pictures of the area so that Outfit can get better idea. After analyzing everything, Outfit shares templates that would be more suitable for the customer's space to renovate. Once customer confirms, Outfit purchases all required materials and tools, package them and deliver to customer's doorstep.
Outfit doesn't earn from the purchase of materials and tools. Instead, it remains transparent with its customers and shares actual prices of all purchased items. Outfit only charges a small percentage of the total amount as its fee.
To keep it simple for the customers, Outfit provides mobile app using which customers remain engaged with the Outfit team from start till finishing their renovations. Customers are guided through app with the help of pictures, videos and also steps of instructions to follow for completing the jobs. If customers get stuck somewhere or need help, Outfit team interacts with them to sort out their problems and make them keep going.
Outfit has graduated from Y Combinator W21 batch and founded by Ian Janicki, an architect and DIY lover.
If you also love the idea of DIY with Outfit then start building now.