The television and film industry has evolved dramatically in recent years. Amongst many of the developments, streaming is now mainstream. This has lead to a change in the type and frequency of content being engrossed by viewers worldwide along with a change in the devices which are used to do that. On-demand access has also improved the ability to serve niche audiences.
Working at a number of major films and television studios, Greg Kufera, Heather Wagner and Herman Phillips, have been behind-the-scenes helping shape this evolution. Most relevant to startups, the trio have worked on HBO's "Silicon Valley" but it is more than likely you have also been engrossed in some of their other productions such as Lucasfilm's "The Mandalorian".
The three joined, Roger Tran, Californian based UX designer, architect & real estate developer to found Cinapse with the ambition of becoming the operating system of Hollywood.
Cinapse is the film and television industry's mobile solution for digitizing production management and operations. It provides a simple app with on-set management tools allowing everyone to stay in sync.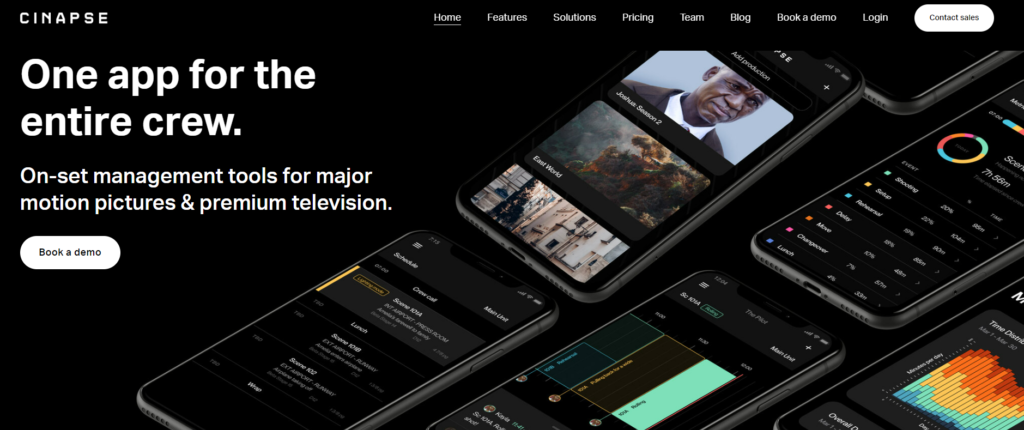 The Cinapse team recently completed YCombinator's W22 batch and caught our interest. We can see the changing ecosystem of the film and television industry which calls for a revolution of the tools that help manage it. The team looked perfect to solve this problem with first hand industry experience whilst still enough outside perspective to reinvent it combined with the technical know how to pull it off.
We weren't the only one to notice the potential of Cinapse with a number of Hollywood's best executives joining it's Board of Advisors including Sandy Climan, David Anderman, Ginny Nugent, and Jim Kleverweis.
Early traction is exciting. Since its private beta launch in September 2020, Cinapse has been used by a number of the largest studio productions in Hollywood with great feedback already.

We are proud to invest in Cinapse and look forward to seeing what the future brings for Hollywood and beyond! To learn more about Cinapse, check out https://cinapse.io/.