SendBird
, a complete chat platform with Messaging SDKs and Chat API, recently closed
$102M Series B
.
$50M
was announced in Feb. 2019 led by
Iconiq Capital
, which claims such big-name backers as Mark Zuckerberg. Another
$52M
Extension was announced in May 2019 led by
Tiger Global Management
. Existing investors Shasta Ventures, August Capital, Y Combinator and Funders Club also participated, and
Zillionize invested in the seed round
in March 2016.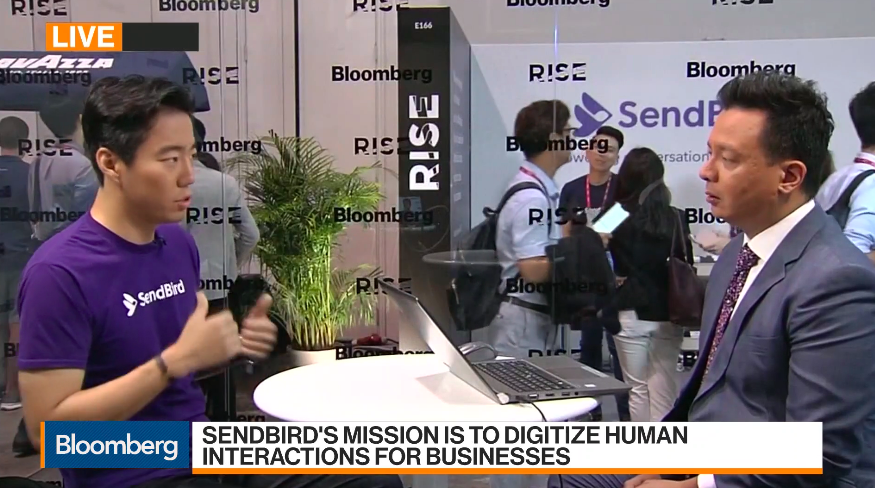 The company has similar value propositions as
Twilio
for communications or
Stripe
for payments. It enables developers to integrate chat and messaging features into their mobile apps or websites with a couple of lines of code. With the new funding, SendBird will re-invest in their product, hiring, go-to-market, and is well positioned for more aggressive growth and International expansion to solidify their #1 leading position by number of users, revenue and growth rate (doubling and tripling)!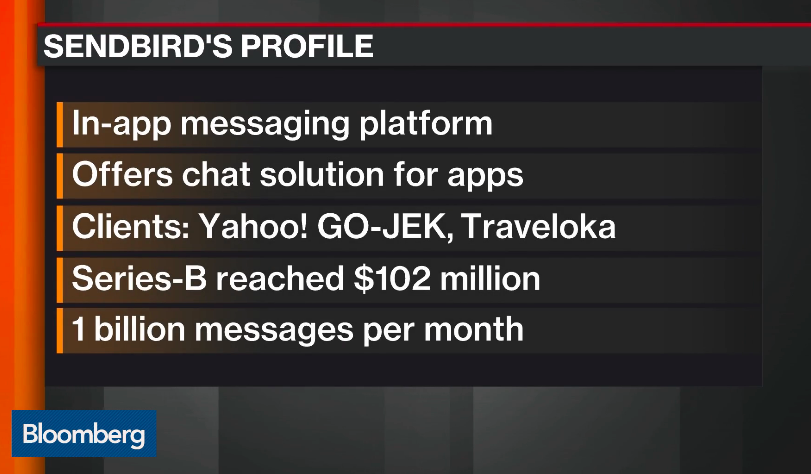 SendBird has very flexible, highly scalable, fully customizable, white label messaging capability. "We come with a fully managed infrastructure. So basically, you can log into any mobile applications or websites out there, and use our messaging capability." company founder and CEO John Kim explained.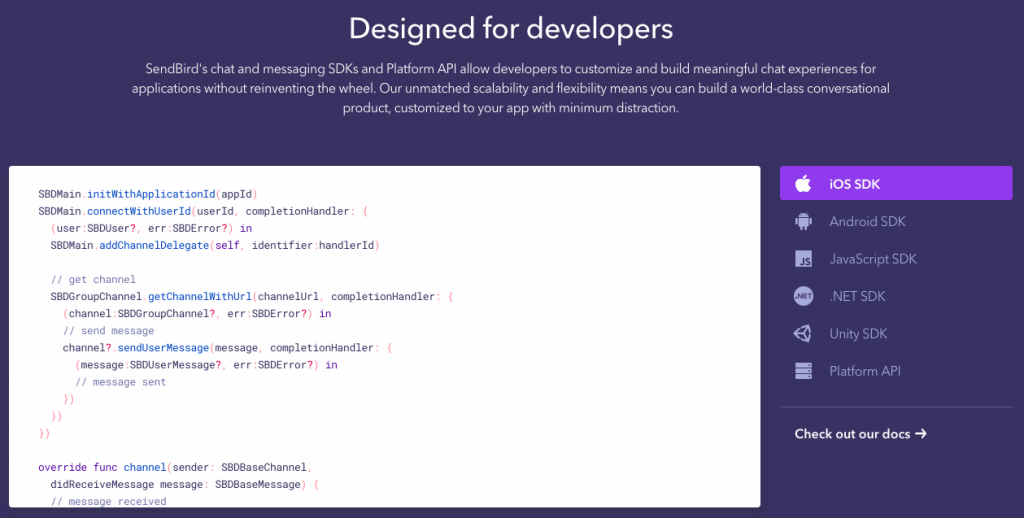 It is applicable in any application that requires communication, including gaming (like
Nexon
,
Glu Mobile
and
Dream11
), dating apps (like
Hinge
), on-demand delivery services (like
GoJek
and
Delivery Hero
), and marketplace (like
Dubizzle
) – any case where two people need to communicate quickly. SendBird's other notable customers include Yahoo!, NBA, Managed by Q (WeWork), and
KeepTruckin
etc. all over the world.

Feel free to catch
Bloomberg's LIVE interview with CEO John Kim
here
on July 08, 2019.
When asked about SendBird's runway and if profitable, John commented, "We've been growing and operating very capital-efficiently so our runway could be 8 to 3 years, give or take. We can be profitable if we choose to, but we'll reinvest so we are not profitable by choice. Our investors are very long-term thinking and would want to see us really dominate this market and continue to be the number 1, rather than turn a quick profit. In the foreseeable future, we are very financially stable. "
Doesn't this remind you what Jeff Bezos always preaches?
🙂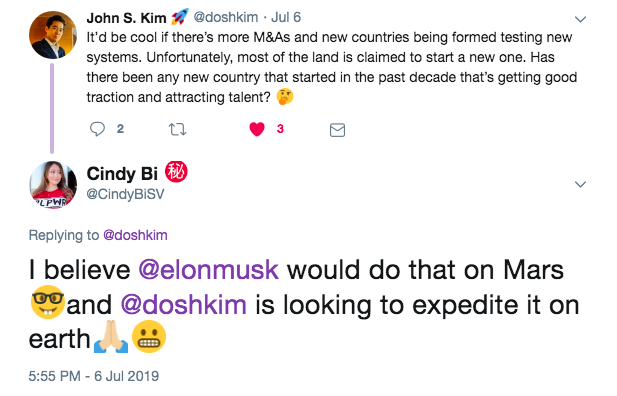 In John's spare time, apparently he thinks in much grander scheme like M&A to form new countries and test new systems. Well, after all,
he's already expanded SendBird offices from South Korea and Silicon Valley to London, Singapore and Bengaluru, so maybe one day, he'll also take SendBird to Mars!