Lambda School,
a for-profit online coding bootcamp with
Income Sharing Agreement
(free until hired for more than $50,000/year and then pay 17% monthly salaries capped at $30,000 tuition in total) that
Zillionize seed invested from YC S17 batch
, announced its $30M Series B funding in January 2019. This round brings the total capital invested in Lambda to $48 million at a post-money valuation of $150 million.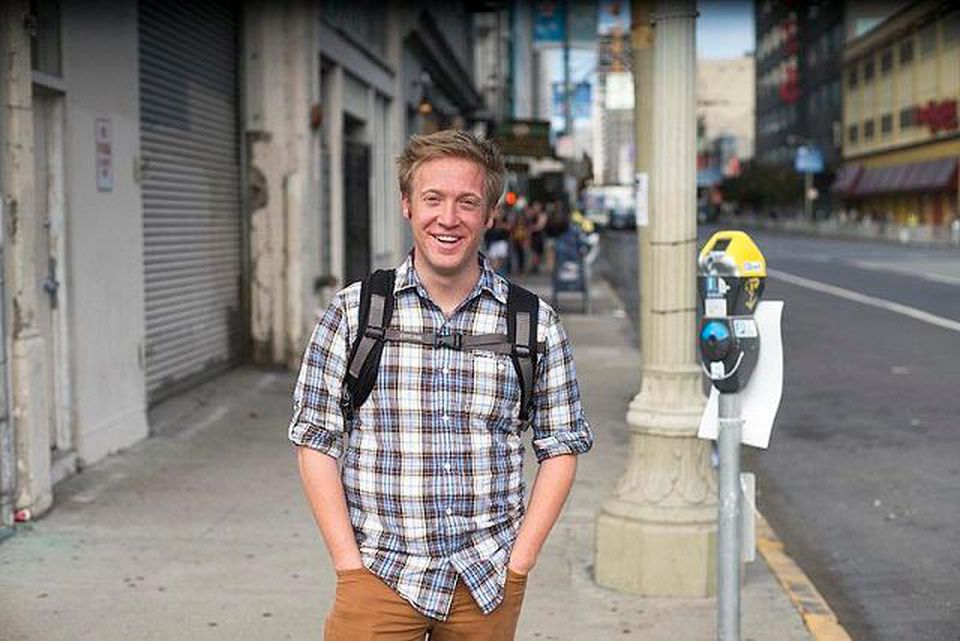 As the founder and CEO Austen mentioned in this
Forbes article
,
this round actually came inbound other than traditionally active fundraising effort.
"I was getting a dozen emails a day from potential investors," he says. "I think we were the first coding boot camp to put all the pieces together, and word gets around in Silicon Valley."
In this post, we'll share
some more exciting news
since their Series B announcement.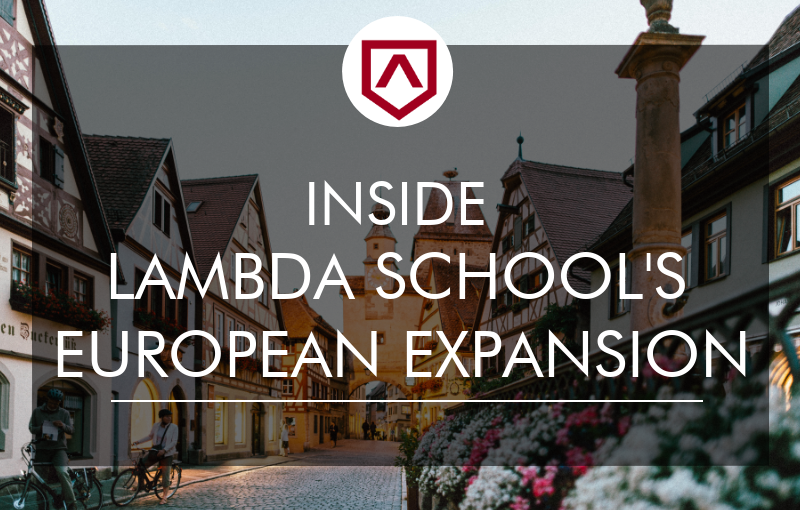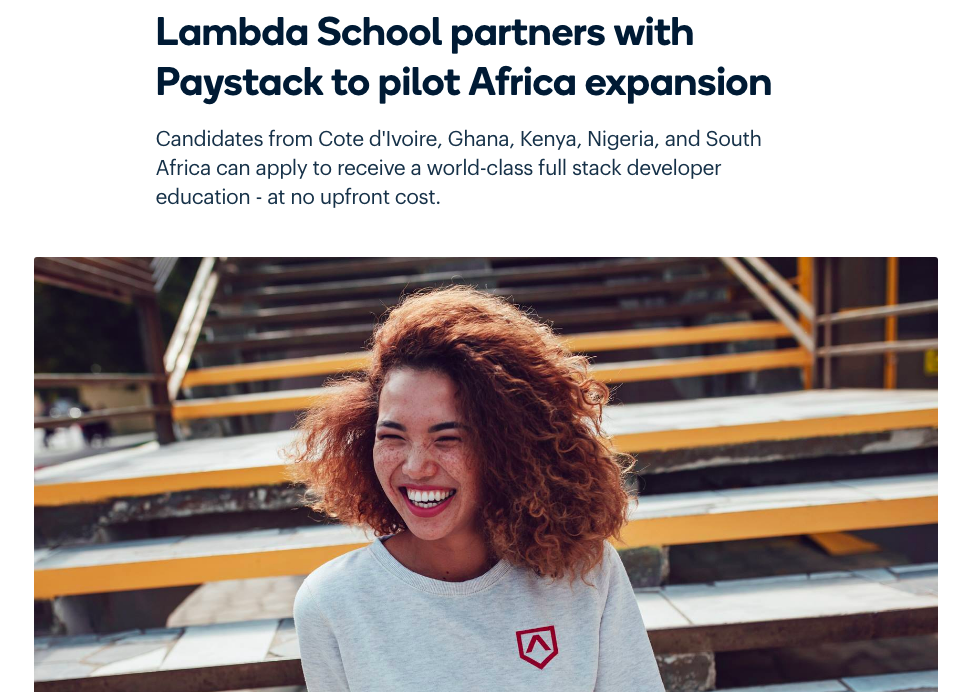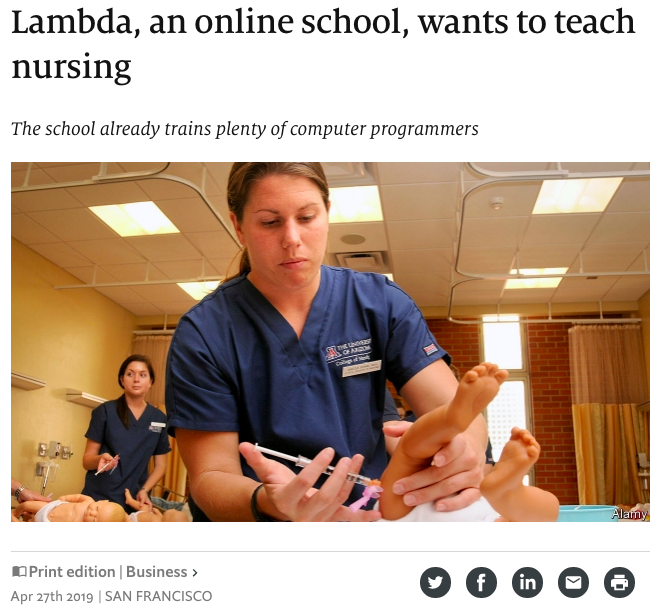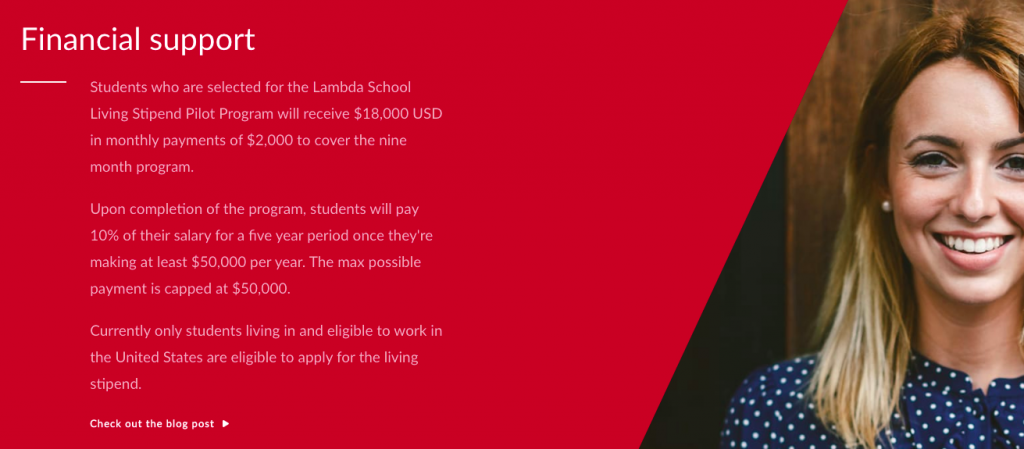 Loaner Laptops. You may read more about Anthony's story on his own blog here



Charity Fund.

You may kindly donate here to help cover internet bills, rent checks, etc for Lambda School students who are out of options financially. True story: a mere $400 was separating a student from graduating and 2 months after Lambda briefly covered his rent, he got a full-time job making $70,000/year.
"Summer Hacker Program for Women" launched by YC co-founder Jessica Livingston with Lambda School. "I'm going to give 40 women $9000 stipends to cover their living expenses while they take Lambda School's programming course. Lambda School has created a 15-week program designed to fit during the summer break and have generously agreed to cover these 40 students' $12,000 tuition. We're calling it the "Summer Hackers Program." And you may read more why Livingston started this program here.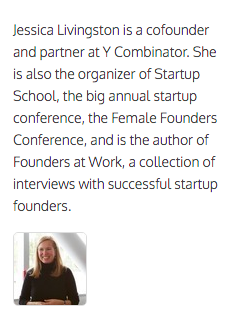 Inspiring success hire stories

@HumansOfLambda. My most recent favorite would be this unnamed hero beating all the odds to find her way to a better life: single parent with 5 small children, no work experience and half a degree, teenager kid challenge, early stage cancer diagnosis, enrolled in and graduated from Lambda School with 6-figure salary (and more than one job offer)!
In addition, feel free to check out
Lambda School's CIRR Outcomes Report
for H1 2018 cohort to let these numbers convince and impress you!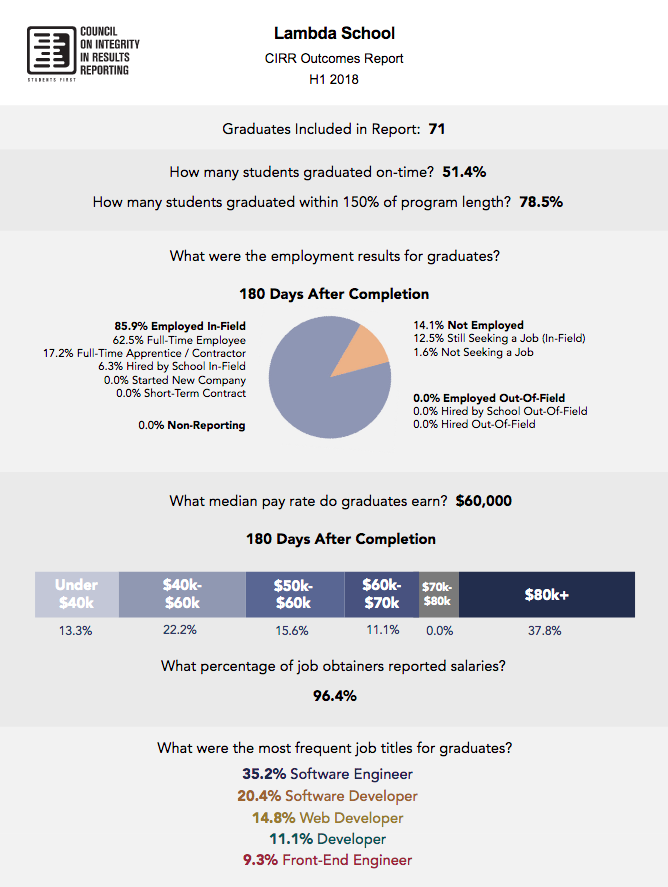 You may also listen to
Austen's podcast with YC
to learn more about this non-traditional founder building a non-traditional but life-changing startup.
grew up in Utah
served as a Mormon missionary in Ukraine before college
dropped out of college

failed a previous startup with Series A investor pulling out last minute, but hence published a successful book writing about growth

(Cindy's note: I actually had to dig into my notes 2yrs ago to find this

reddit thread

that got me convinced (together with his other qualities) to back Austen on his new venture: "I've been doing whatever the hell you call this my whole life. SEO, ads, CRO, SQL, a little data modeling to make it work at scale. Even wrote a book about it that I've made $130k from in the past year.") 
launched Lambda School with a fellow BYU dropout Ben Nelsonor
the rest is history (in the making)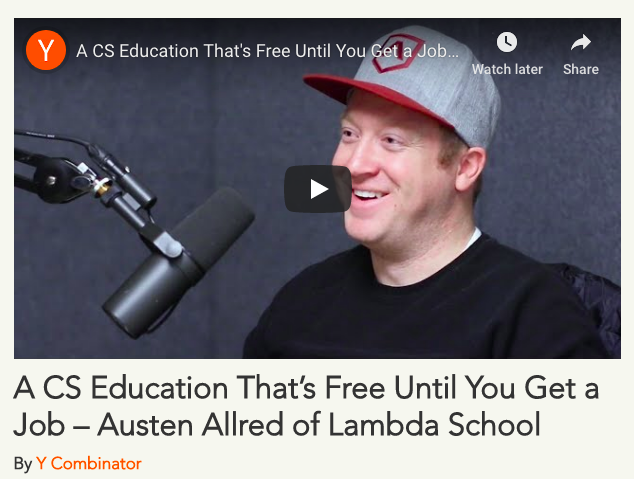 Better yet, follow Austen on Twitter to see
why the hype?!
Like me, you may not even need your 2nd cup of coffee everyday after reading all those inspiring stories from Lambda School graduates! 🙂